HP Slate 7 and Sony Xperia Tablet Z delayed [UPDATE]

We saw some pretty cool stuff at Mobile World Congress this year, and there definitely wasn't a shortage of tablets. Two slates in particular that we got our hands on were the HP Slate 7 and the Sony Xperia Tablet Z. However, you'll be waiting longer than expected, as both tablets have been delayed into June and May, respectively.
Originally, HP said that its new Slate 7 tablet would be available sometime next month, but the company has pushed back the release to June, giving eager buyers a couple more months to mull over their decision. However, we're not exactly sure why the tablet is delayed. It went through the FCC without any problems, so perhaps HP simply wanted to make some slight last-minute changes.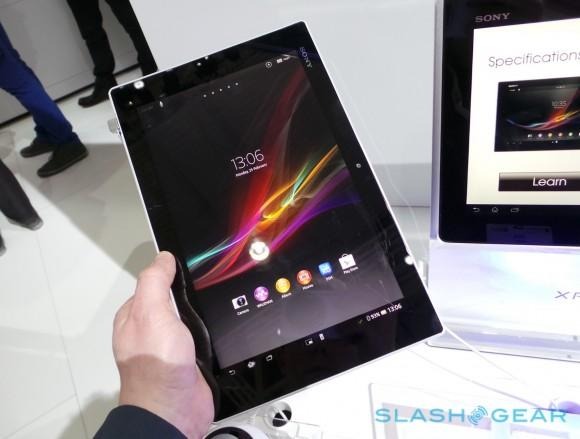 As for the Xperia Tablet Z, the tablet released on March 22 in Japan, but it has yet to see the light of day in other parts of the world. It was also originally set for a release sometime next month, but it has been pushed back to May. As with the HP Slate 7, there's no word on exactly what's causing the delay, but again, it'll give more time to those eager shoppers to think about whether or not go for it.
The Xperia Tablet Z was one of the more nicer tablets that we saw at Mobile World Congress last month. It's got a 10-inch 1080p HD display and it runs Android 4.1 Jelly Bean out of the box. When it eventually does make its way to the states, it'll cost $499 for the 16GB model — right on par with Apple's entry-level iPad.
Update: HP has updated its Slate 7 product page, and the release date is now listed as "April 2013."UPDATE:: As noted by Sony, the Xperia Tablet Z remains on-track for a May release in some regions, and availability will vary based on region as well – can't wait!