Sony Upbeat On Google TV, Though User Fun "Might Take A Little Longer"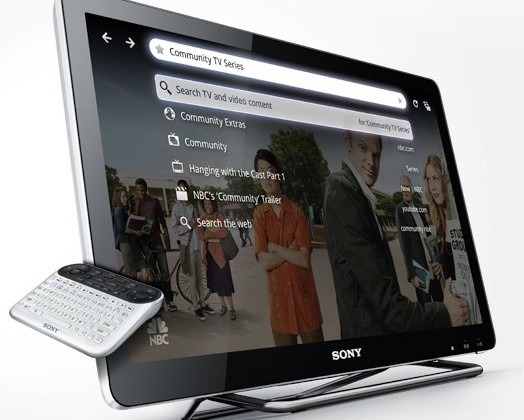 Sony remains upbeat about Google TV, despite the search giant itself asking hardware partners not to show new STBs and HDTVs featuring the system at CES 2011 next month. Hiroshi Yoshioka, head of Sony's TV business, described Google TV sales as "in line with expectations," the NY Times reports, despite conceding that "some reviews have been good, some have been bad" and that "it might take a little longer for users to really start having fun."
The Japanese company launched a range of four Google TV equipped HDTVs – ranging from 24- to 46-inches – together with a combination Google TV/Blu-ray player alongside Logitech's Revue STB as the first wave of devices using Google's Android-based platform. Sony has declined to give sales figures for the range, but did slash prices considerably as part of its Black Friday promotion earlier this year.
Sony has 15 to 16 engineers working alongside the Google TV team, something Yoshioka described as far more collaborative than the Sony Ericsson work with the Android team. Sony doesn't expect to meet its TV sales targets this financial year, and would struggle to be profitable according to Yoshioka; he also blamed sluggish sales of 3D TVs amid consumer confusion regarding the technology.