Sony smartphone display photo leak tips Galaxy Note competitor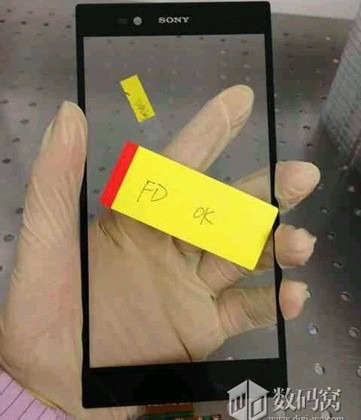 This week we're seeing no lack of Sony on the mobile front, with a relatively massive component leaking from what its sources say is a plant creating a 6.44-inch phablet for this Summer season. This machine, if proven real, would be a real competitor for not just the Samsung Galaxy Note, but the LG Intuition as well, complete with 1080p or higher resolution, extremely thin bezel coverage around the display, and a teeny-tiny Sony logo up top. Of course when you see a photo like this isn't not exactly drowning in details, but what's obvious is obvious – Sony appears to be getting into the giant smartphone business.
This device would also look to be taking on the 6.1-inch beast known as the Huawei Ascend Mate, a machine we got to see for ourselves at CES 2013. This component photo you're seeing above comes from the form known as Digi-Wo and also makes it appear as though Sony is going the Motorola DROID RAZR M route with a "near-borderless display". With such a device the user is meant to feel like they're holding one massive touchscreen rather than a machine that just so happens to have a display in and on it.
Sony also revealed their new Xperia Tablet Z in the past 24 hours, this device appearing very much to be coming in with many of the same design cues. Have a peek at the rather sharp corners and you'll see what it's all about for Sony's mobile hardware for 2013; no cutting down for this manufacturer! Does it look like they're on-point to you?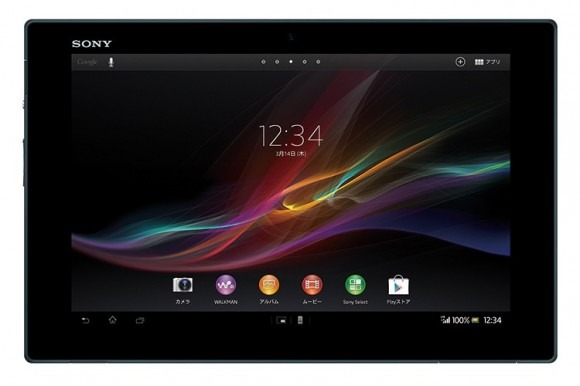 Meanwhile we're expecting the Sony mobile team to be bringing the heat to Mobile World Congress with a variety of offerings, even if this rather sharp looking component is not included amongst them. Have a peek in the timeline below to get an idea of what Sony's been showing off in the past few weeks and see if you can get a handle on what'll be appearing in Barcelona. Follow us soon and very soon in our massive MWC 2013 portal!
[via Engadget]