Sony nasne delayed PS3 PVR ships August 30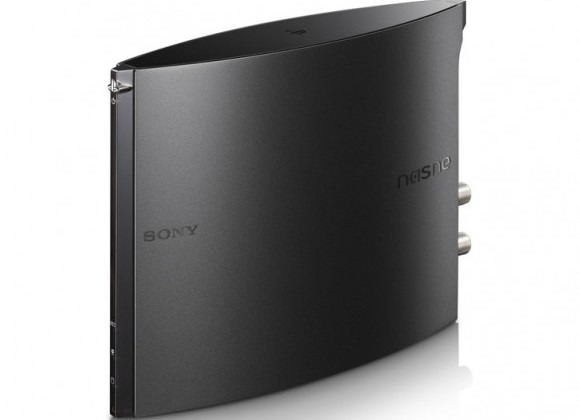 has confirmed its rearranged launch plans for the
networked media recorder, having been forced to
 after hard-drive faults were discovered in the first batch. The PS3-lookalike PVR will arrive in Japanese store shelves 
, alongside the
 and a new VAIO TV with nasne app for Sony laptops.
There'll also be new software for Sony Tablet users, plus those with a PSP or
; they, along with their VAIO PC counterparts, will be able to remotely access the nasne and stream live and recorded digital terrestrial and satellite content across their network. Sony's gadget also supports standard DLNA streaming for non-Sony devices, such as Microsoft's Xbox 360 or Smart TVs.
nasne packs both a terrestrial tuner and a satellite tuner, along with a 500GB hard-drive and a B-CAS card slot for paid broadcast access. It allows for live streaming and recording, as well as remote access from outside of the home network, pausing live TV, and sharing photos and music as with a regular NAS.
Originally, nasne was intended to go on sale on July 19 in Japan, but at the last moment Sony identified an issue with the SATA drives believed to be down to issues in how they had been transported. The PVR box is priced at 16,800 yen ($214), and Sony is yet to announce any international launch plans.