Sony HMZ-T2 hands-on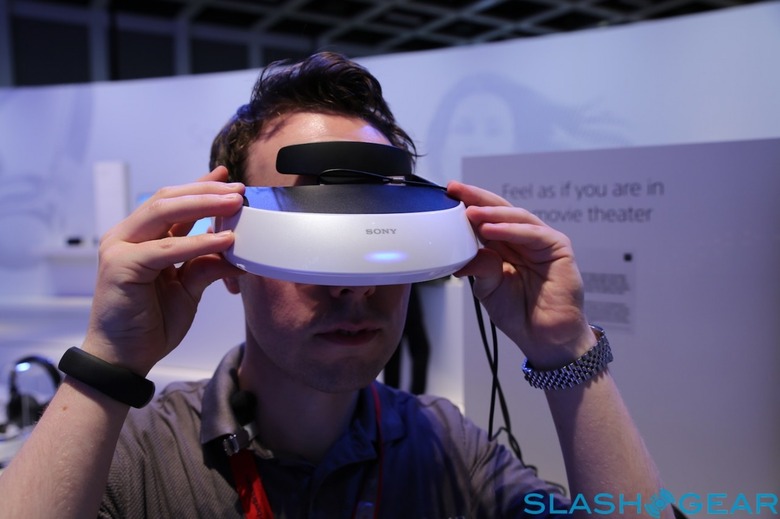 Wearable displays have jumped in attention over the past twelve months, with the arrival of Google's Glass driving interest, but Sony continues to push virtual big-screen entertainment rather than augmented reality. The HMZ-T2 Personal 3D Viewer was a quiet surprise at IFA, replacing last year's T1 with a more compact, lightweight version using a pair of 720p HD OLED screens to create a virtually vast individual screen. Read on for our hands-on first impressions.
Where wearables like Google Glass focus on overlaying digital data on top of the virtual world, Sony's headset hopes to take you away from it. The two OLEDs are enclosed in a white and black plastic visor – you can see your feet below you, but nothing ahead of you – and though they're each only 0.7-inches diagonal, the effect is of watching a considerably larger screen at a distance of several feet.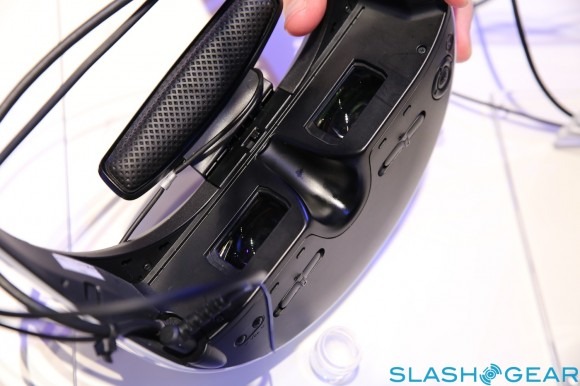 The first struggle is getting it to fit. Perhaps I have an unfeasibly large head, but getting the adjustable strap – which pulls on like a baseball cap, from back to front – to sit snugly but still allow the visor to sit in my eye-line proved tricky. You also need headphones, either a set of in-ear buds plugging into the HMZ-T2 itself, or a separate pair of cans that you put on secondly. There's a padded piece that rests against your forehead, and while we were able to ignore it initially, we could imagine it might get uncomfortable after watching a full feature film.
Once you've actually got it on, though, the result is impressive. The screens may be 720p not 1080p, but you don't notice at that distance: the overall effect is of crisp visuals that are bright enough to be clear but not so much as to hurt your eyes. Meanwhile the 3D effect is excellent: none of the shimmer or shudder that you can suffer using regular 3D TVs.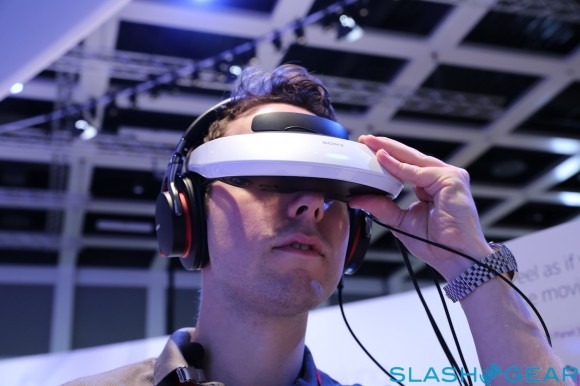 Controls are hidden on the lower side of the headset, though they're quite small and – since you can't actually see them when you're pressing them – could do with being larger for more straightforward navigation. A dual display switcher, meanwhile, allows for two players to game on the same console, one using the TV as normal and the other seeing their own personal view through the HMZ-T2.
Sony HMZ-T2 hands-on:
Sony isn't talking price yet for the T2, though its predecessor came in at around $800. That gets you a big TV for home viewing or a couple of tablets for on the move, though the latter are never really going to provide the same visual experience as the former. The HMZ-T2, however, might well prove a sufficient alternative, and that's before you get into the possibility of hooking up computers or other devices to take advantage. Expect it to hit shelves later in 2012.