Sony Ericsson XPERIA X10 gets video playtime with HD2, Omnia II, iPhone 3GS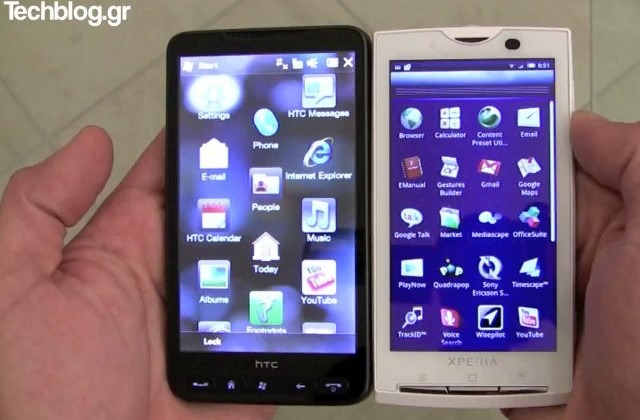 There's no real new technical data in this latest video of Sony Ericsson's unreleased XPERIA X10, but it does give us a chance to see the Android smartphone cavorting with HTC's HD2, Samsung's Omnia II and that perennial favorite, the iPhone 3GS.  Size-wise, if you thought the HD2 was too big then you should probably cancel your XPERIA X10 preorder, as the two look pretty darn similar; in fact, as the video after the cut shows, the X10 is actually a little chubbier than HTC's WinMo finest.
Video demo after the cut
In comparison, the iPhone 3GS looks pretty darn small, being both shorter and slimmer than the X10.  The benefit of the Android handset, of course, is that you get a significantly larger display – 4-inches running at 480 x 854 resolution – and the 1GHz Qualcomm Snapdragon chipset under the hood.
We're still waiting to hear exactly when the XPERIA X10 will be on shelves, with Sony Ericsson first confirming February 2010 and then backtracking to merely Q1 of next year.  Our prediction is a full launch at Mobile World Congress in February; we'll be at the show, so expect all the details then.