Sony Ericsson XPERIA X10 February launch date yanked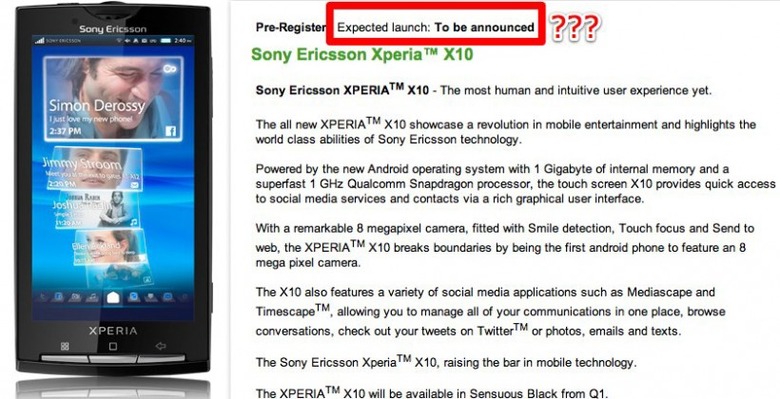 Having tracked Sony Ericsson for years now, it comes as little surprise to see that, after plenty of happy noises about the apparently confirmed February 2010 release of the XPERIA X10, the company's online store has now whipped away the date details.  The "coming soon" page now merely says "to be announced" and reiterates the Q1 2010 window, which is all Sony Ericsson would tell us officially when the XPERIA X10 was announced a few weeks back.
We're still putting our necks out and saying the XPERIA X10 will drop in February, around Mobile World Congress time in fact.  CES is likely to be too crowded, and March seems far too late for the handset; it'll also be dropping in Europe first, rather than the US, so the MWC crowd seems a better pitch.  For full details of the XPERIA X10, check out our launch coverage.
[via USEB]