Sony Ericsson XPERIA Play on sale now: Are you buying?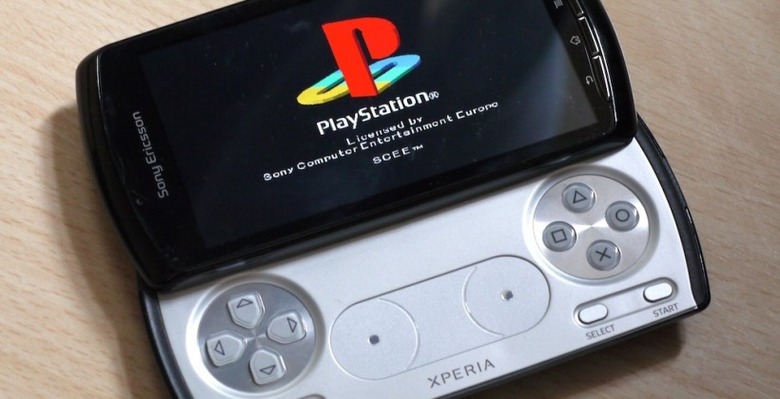 Just as promised – though in smaller numbers than originally expected – the Sony Ericsson XPERIA Play has finally gone on sale, offering PlayStation-style gaming while on the move. The UK, Germany, Netherlands, Austria, Switzerland, Sweden, Norway, Denmark, Russia, Hong Kong and Taiwan will get the handset today, with a further six markets over the next two weeks and then Verizon availability later in the year.
We reviewed the XPERIA Play yesterday, finding it to be a device with promise but still lacking the comprehensive software portfolio gamers will demand. Sony Ericsson has confirmed a list of over 60 titles – you can find it in the press release below – only six of which are PS One ports.
However, Sony has also recently confirmed that its Music Unlimited service will be headed to the XPERIA Play later in 2011, heaping further streaming media goodness onto the smartphone. So, are you tempted? Let us know in the poll below.
[poll id="8"]
Press Release:
Sony Ericsson Xperia™ PLAY launching to market with over 60 games

· The world's first PlayStation® Certified smartphone now launching to first markets

· More than 60 games available within the first week, including top franchises Assassins Creed, Need for Speed and The Sims

· Original PlayStation® titles available for download exclusively on Xperia™ PLAY

· Partnerships with over 20 publishers as well as middleware companies Unity and Havok to ensure a steady flow of new innovative games

London, April 1, 2011 – Sony Ericsson Xperia™ PLAY, the world's first PlayStation® certified smartphone, is now on sale in shops in the UK, Germany,Netherlands, Austria, Switzerland, Sweden, Norway, Denmark, Russia, Hong Kong and Taiwan with further availability in an additional 6 markets over the next 2 weeks. The Xperia™ PLAY launches with more than 60 games from the industry's biggest content providers including Sony Computer Entertainment, Gameloft, Electronic Arts and Glu Mobile. The range of games available to download at launch is a combination of original PlayStation® titles, well known 3D titles that take the full advantage of the graphical capabilities and controls of Xperia™ PLAY as well as popular casual games all optimized for the unique game pad.

Sony Ericsson has formed partnerships with over 20 developers from big publishers to independents, from middleware providers Havok and Unity to engaging Android developers, to ensure a steady flow of new titles for Xperia™ PLAY. Some of the highlights include:

· Assassins Creed Altair's Chronicles HD – One of the most popular gaming franchises, with action, puzzles and stealth gameplay set in the Middle East of the Crusades

· Need for Speed – Grab the wheel of the fastest, hottest, and most powerful cars in the world. One of the most successful video game franchises of all times.

· Tom Clancy's Splinter Cell – The latest instalment in this key franchise. Special Forces operative and renegade Sam Fisher returns to fight a corrupt secret agency.

· Dungeon Defenders Second Wave – Stunning graphics, intense gameplay and exclusive on Xperia PLAY.

· Gun Bros – Choose your weapon and join the 'Freakishly Rugged' action heroes Percy and Francis Gun as they take on a terrifying menagerie of alien beings.

· Galaxy on Fire 2 – Escape into space with hours of deep gameplay and mind blowing graphics in this space exploration game.

· Guns 'n' Glory – You lead a gang of bandits in this popular and award-winning casual tower defence game with a hilarious western theme.

· Worms – Send your worm platoons into battle in this award-winning turn-based strategy game.

· Zenonia 2 – The lost memories – Classic and popular RPG. Numerous quests following an epic storyline.

· Backstab – An epic 3rd person pirate adventure that incorporates intense sword fights and other dynamic combat modes. Launching on April 14thexclusively on Xperia™ PLAY.

· N.O.V.A.2 – Awesome graphics and intense multiplayer gameplay. This First-Person Shooter makes its Android debut exclusively on Xperia™ PLAY.

In addition Sony Ericsson is happy to confirm that Asphalt 6 – the latest instalment of one of the leading and top-selling racing games will be available for free exclusively on Xperia™ PLAY.

The games are downloadable via the "Xperia™ PLAY launcher", an application that is activated by sliding open the gamepad. The "Xperia™ PLAY launcher" recommends games and enables consumers to search for top titles optimised for Xperia™ PLAY on Android market.

There is also a range of PlayStation® original games available at launch (in select markets initially). These are comprised of a pre-install of the PS One classic Crash Bandicoot®* and a further 5 PlayStation® original games available to download via the PlayStation® Pocket application in Xperia™ PLAY.

· Cool Boarders 2 – Time to pick up that snowboard again and rip through the snow with 16 intense racetracks.

· Destruction Derby – Original car carnage. Buckle yourself into a new car and destroy it but send your opponents to the junkyard first.

· Jumping Jack Flash – A first person platformer like no other. Leap around 6 colourful worlds in the cockpit of a robotic rabbit, hunting for the evil galactic property developer Baron Aloha.

· MediEvil™ – Resurrected 100 years later you have returned to defeat the sorcerer Zarok. Perhaps the world's least worthy hero, you set out to save the land once again–for the first time.

· Syphon Filter™ – Become Gabe Logan: Guerrilla war expert. A man on a personal crusade to bring down an international terrorist ring and eliminate a deadly virus.

More games from Sony Computer Entertainment will be added to Xperia™ PLAY on a regular basis.

Dominic Neil-Dwyer, Head of Market Development at Sony Ericsson commented: "It's great to get Xperia PLAY into consumers' hands at last. This is just the start and the future is exciting based on all the interest and support we have from the game industry. A steady stream of fresh innovative content will be coming to Xperia PLAY over the coming months."

Xperia™ PLAY will be available in the following markets starting from today and in the next two weeks: United Kingdom, Germany, Austria, Spain, France, Sweden, Norway, Denmark, Finland, Netherlands, Switzerland, Singapore, Taiwan, Hong Kong, Russia, India and Portugal.

As announced at Mobile World Congress Xperia™ PLAY will be in stores in the US market with Verizon Wireless this spring.

Appendix: Games available within the first week of launch:

Bruce Lee Dragon Warrior from Digital Legends (pre-installed)

FIFA 2010 from EA Mobile (pre-installed**)

Sims 3 from EA Mobile (pre-installed**)

Star Battalion from Gameloft (pre-installed**)

Tetris from EA mobile (pre-installed**)

Asphalt 6 from Gameloft (free to download)

Dungeon Defenders: Second Wave from Trendy Entertainment

Galaxy on Fire 2 from Fishlabs

Assassins Creed from Gameloft

Need for Speed SHIFT from EA Mobile

Worms from EA Mobile

Nova 2 from Gameloft

Modern Combat Black Pegasus from Gameloft

Guns n Glory from Handygames

Reckless Racing from Polarbit

Real Football 2011from Gameloft

Gun Bros from Glu Mobile

Racer Luma from Arcade/Unity

Cordy from SilverTree Media

Aporkalypse from Handygames

Brothers in Arms Global Front from Gameloft

Guerrilla Bob from Angry Mob Games/Unity

Let's Golf 2 from Gameloft

Zenonia 2 from Gamevil

Cyberlords from Handygames

Guitar Hero™ Warriors of Rock Mobile from Glu Mobile

Age of Zombies from Halfbrick Studios

Spectral Souls from HyperDevBox Japan

Splinter Cell Conviction from Gameloft

Air Attack from Art in Games/Unity

Armageddon Squadron from Polarbit

Uno from Gameloft

InfeCCt from Handygames

Spiderman total Mayhem from Gameloft

Millionaire City from Digital Chocolate

Avatar from Gameloft

Raging Thunder 2from Polarbit

Homerun Battle 3D from Com2us Games

Aftermath XHD from Jakyl

I Must Run from GameLion

Baseball Superstars 2011from Gamevil

Ground Effect Pro from Jakyl

ZeNonia from Gamevil

Super KO Boxing 2 from Glu Mobile

Farm Story from Team Lava

Wave Blazer from Polarbit

Soccer Superstars from Gamevil

Battle Bears from Skyvu

Tower Blocks New York from Digital Chocolate

Super Dynamite Fishing from Handygames

Iron Sight from Polarbit

Toonwarz from Polarbit

Restaurant Story from Team Lava

Escape from AMA

Raving Babies from AMA

Bakery Story from Team Lava

Denki Blocks! Deluxe from Jakyl

Rollercoaster Rush from Digital Chocolate

PlayStation original games:

Crash Bandicoot® from Sony Computer Entertainment Inc.

Cool Boarders 2 from Sony Computer Entertainment Inc.

Destruction Derby from Sony Computer Entertainment Inc.

Jumping Jack Flash from Sony Computer Entertainment Inc.

MediEvil™ from Sony Computer Entertainment Inc.

Syphon Filter™ from Sony Computer Entertainment

* In France Syphon Filter™ will be pre-installed on Xperia PLAY.

** Pre-install may vary by territory