Sony Ericsson confirms XPERIA Play shipping delay; will miss April 1 release on some carriers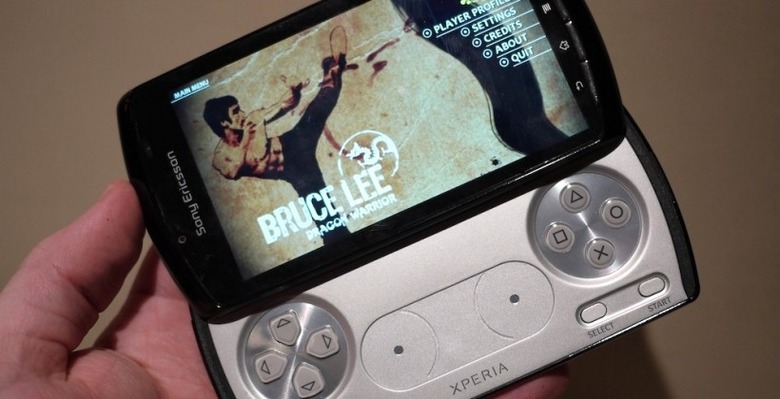 Sony Ericsson has confirmed shipping delays that could mean the XPERIA Play might miss its April 1 release date in the UK at some carriers and vendors. SlashGear was contacted by several XPERIA Play pre-order customers who had received a Vodafone update that, due to a hiccup in Sony Ericsson's delivery process, their pre-orders would not arrive on April 1 as promised.
Sony Ericsson has confirmed the issue – the full statement is below – but suggests that the issue will not impact all retailers. Meanwhile, Vodafone has given us a statement – also below – that suggests the Sony Ericsson XPERIA Arc is also delayed. However, the carrier also claims the delay has nothing to do with the firmware issues that caused O2 to delay the XPERIA Play earlier this week.
The exact stores where the XPERIA Play can be found from Friday has not been detailed, but we'd recommend calling around if you're desperate for a handset on launch day. We're told the "freight issue" will mean the delay is a matter of "days rather than weeks."
Sony Ericsson Statement:
We can confirm that the Xperia™ PLAY handsets are still planned to launch in the UK for 1st April, as originally communicated. However, as of today, we have experienced a freight issue that may impact the number of Xperia™ PLAYs arriving at some retail outlets. This said, consumers can purchase Xperia™ PLAY as of April 1st at a number of stores across the UK.
Vodafone UK Statement:
Sony Ericsson has advised us that it will not be able to supply the Sony Ericsson Xperia Play and Arc devices to meet their original launch date of 1 April. Unfortunately, this means there will be a small delay before pre-order customers receive their orders and the device is made available for sale in our shops.

We're working closely with Sony Ericsson to ensure our customers' phones are delivered as soon as possible and we will contact people directly with specific timescales when we know more.

We appreciate this is disappointing and are doing our very best to resolve this as quickly as possible.