Sony dual camera demo teases ISO 51,200 phone photos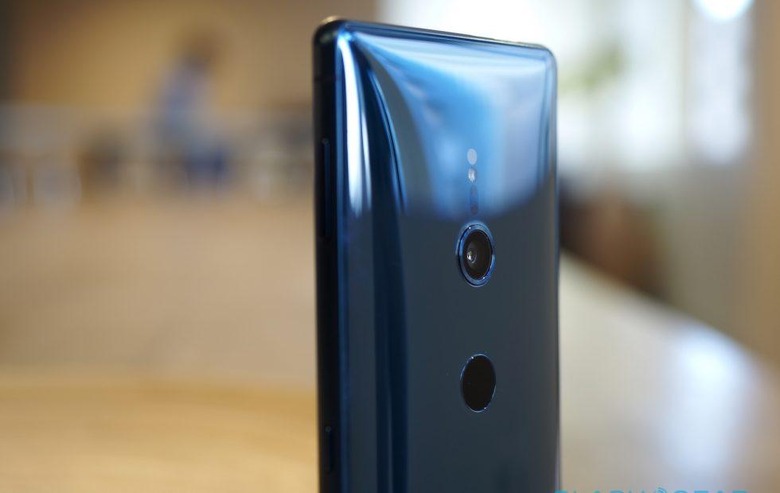 Sony has brought a dual camera smartphone system to MWC 2018, though you won't find it on the back of the new Xperia XZ2. Instead, the company is previewing another of its engineering experiments, the combination of two cameras and a new image processor that together promise incredible photo and video capture in extreme low-light situations.
Nighttime photography remains one of the toughest challenges for smartphones, and the ways in which manufacturers have attempted to address it have varied widely. The core issue is that for decent photos and video in such conditions you need plenty of light reaching the sensor. That's often tough to achieve when you're dealing with tiny lenses and equally tiny sensors scaled to fit inside a handset.
Sony's answer is an amalgam of other efforts we've seen. On the one hand, there's a new dual camera array that fires off simultaneously, maximizing the amount of light taken in; on the other, there's a new Sony Fusion image signal processor that processes the resulting data. The outcome, the company claims, is a whopping ISO 12,800 for video, and an incredible ISO 51,200 for photography.
Currently, the system is only in the demonstration stage. Indeed, Sony tells us that there's no timeframe for a commercial launch. Nonetheless it's an impressive achievement: assuming, that is, that Sony can package it efficiently.
While technology teasers often struggle to pan out into commercial products, Sony does at least have something of a track record for taking its engineers odder ideas and bringing them to market. At Mobile World Congress this week, in fact, it's confirming the production version of its Bluetooth headphones, the Xperia Open Ear Concept, which will come to market in May as the Xperia Ear Duo. They began a year ago as a mere concept envisioned by the Sony team.
It's not the oddest invention the company has commercialized, either. The Xperia Touch, for instance, is a strange combination of an Android computer and a short-throw projector, bundled together into a battery-powered box that can beam its interface – and your media – onto the table or nearby walls. Again, it began life as a conceptual design, but Sony brought it to market last year.
In contrast, a dual camera system seems positively pedestrian, at least in terms of how ambitious you'd imagine a company having to be to actually add it to a product. According to what Sony tells SlashGear, one of the main issues putting the brakes on that right now is figuring out how to package the whole system in a sufficiently compact way that it could actually fit into a smartphone. Once the engineers have done that, we can likely expect the twin cameras to show up on future Xperia models.