Sony's 'Open Style' AirPods-rival goes up for preorder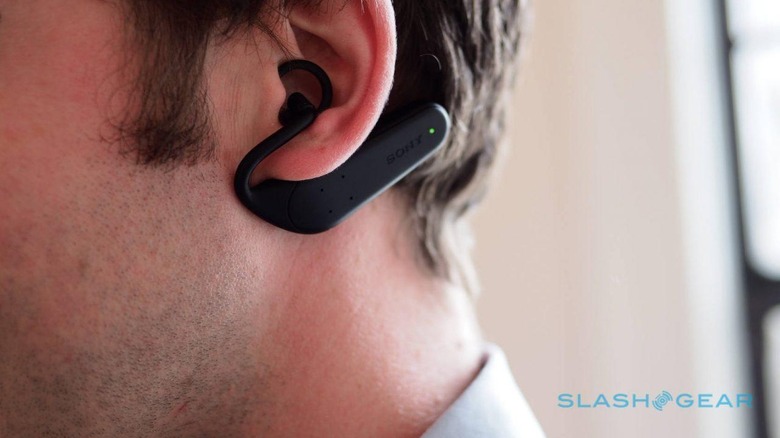 Sony's smartest headphones in years have graduated to store shelves, with the Xperia Ear Open-Style Concept finally getting the green-light for production. The wireless headphones, previewed at IFA 2017, will launch this year as the Sony Xperia Ear Duo, the company confirmed today at Mobile World Congress.
They may not be the first cable-free Bluetooth headphones, but they're certainly some of the most unusual. Whereas most in-ear buds attempt to seal as efficiently as possibly into the ear canal, preventing external noise from being heard, Sony positively embraces it. The earpieces are circular silicone rubber rings – three sizes are included – leaving the ear canal open.
Into the middle of that ring runs a sound pipe, which brings in audio from the control boxes which hook behind the wearer's ears. Sony calls it a Spatial Acoustic Conductor, and it basically allows a mixture of the sound from the headphones and the ambient noise to mix. They're IPX2 splash-proof, and Sony says the battery should last for up to four hours; the case has enough battery power of its own to recharge the earpieces up to three times.
Back when I tried the Xperia Ear Open-Style Concept in August last year, I found it was akin to being in a room where background music was playing. I could make out the song clearly, but at the same time wasn't isolated from people speaking to me. Unexpectedly, there's remarkably little noise leakage, and even those standing next to me couldn't hear what was playing.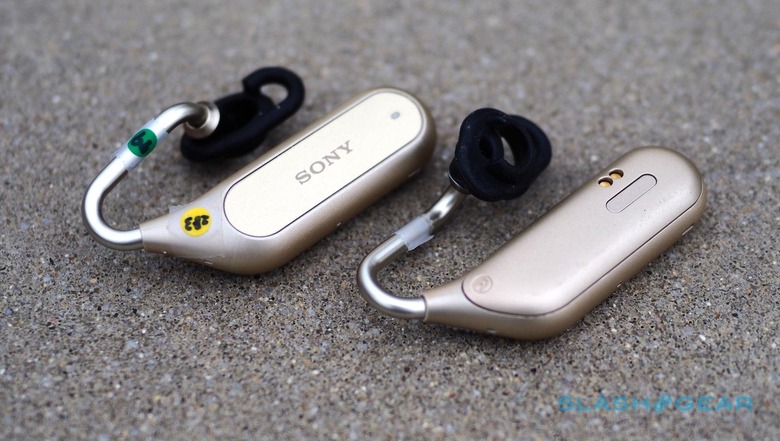 Sony's argument in favor of the system is that there are times it makes more sense to have an awareness of what's going on around you. If you're riding a bike, for example, you might want to listen to Spotify but still be able to hear other traffic for safety reasons. Using the Xperia Ear Duo in an office could allow you to play music and answer calls while still being available to the rest of your co-workers.
To make it all work, the Xperia Ear Duo automatically adjusts the playback volume according to the levels of ambient noise around the wearer. There are microphones in each earpiece, used for beam-forming to better pick up speech for hands-free calls, along with a variety of sensors like accelerometers, a gyroscope, and more. If paired with an Android device you can use gestures – like nodding to answer a call or shaking your head to decline it – rather than taps or speech commands. The headset also works with Google Assistant on Android phones and Siri on iPhones.
The Sony Xperia Ear Duo will go on sale in May 2018, with preorders from today. They'll be priced at $279.99, be available in black and gold, and work with both the new Xperia XZ2 and Xperia XZ2 Compact, along with other Android and iOS devices.