Sony, Crytek, Google set gaming challenges: 2nd-screen, Map tech, more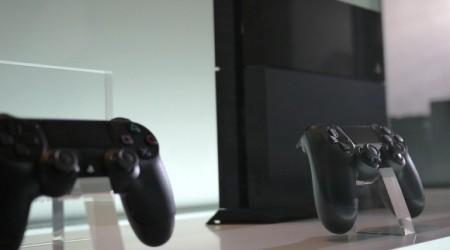 Sony, Google, Crytek and others have thrown down the gauntlet to game developers, challenging them to integrate open-source map data into games, boost the usability of casual gaming, and come up with new second-screen titles as part of a new UK innovation event. The IC Tomorrow Digital Innovation contest sees five categories proposed, with Sony, Google, Crytek, Intel, and Odeon Cinemas all setting challenges that range from cutting the amount of time it takes to create virtual worlds in games, through to integrating technologies like WebRTC and NFC into online titles.
For instance, Google's ambition with the competition is to figure out new ways to trigger online games, beyond simply punching in an URL. The goal, the search giant suggests, is to "encourage players to start their games' sessions with other users with as little effort as possible."
Unsurprisingly, the criteria for consideration includes making use of one or more of WebRTC, NFC, geo-location and device orientation, camera access, and web audio, all functionality Google has been trying to spearhead as it pushes browser-based operating systems like Chrome OS.
Crytek, meanwhile, has a somewhat offbeat suggestion for its challenge, pushing developers to figure out a way to import publicly available mapping of real-world locations into game environments. "Many games are modeled on real-world settings and locations, so the rise in availability of open street map data could provide interesting source material for this type of procedurally generated content" the game studio argues.
"We had probably spent a year making a city in America of our games and it's taken a year to before we could actually start to play the game and experience it, involving how big that city should be, how detailed that city should be, so one of the challenges here is 'how can we do this instantly?'" Crytek's technical director of R&D Jake Turner said at the challenge launch, The Enquirer reports.
"Why do we have to use people to make a city when there's consistent open source street data out there which is very detailed, it's got buildings, lights, it's got streets – material data. Why can't we just press a button and instantly see that?"
As for Sony Computer Entertainment Europe, it wants to see new second-screen applications conjured up, pushing both traditional consoles and mobile devices as working in real-time together. That could include having multiple screens that work with a single core device, Sony suggests, or where the second screen is used as the primary game controller.
Sony has already revealed its own take on the concept, in the shape of the PlayStation App for Android and iOS. Announced earlier this week at the Tokyo Game Show, the software will work alongside the upcoming PlayStation 4.
Sony PlayStation App:
Intel is looking to motion-control and perceptual computing, meanwhile, with support for one or more of speech recognition, face tracking, finger tracking, or object tracking. The chip company has been making a push for alternative methods of digital interaction of late, having acquired natural language recognition specialist Indisys as well as showing off its depth-perception "creative gesture" camera technology. The latter is expected to show up on Intel-powered ultrabooks and tablets in 2014.
Finally, Odean Cinemas and Pinewood Studios are hoping to help the movie theater "retain its relevancy in an age where watching digital content on personal computing devices is increasingly popular." The challenge the two firms are setting down is not to make the time that the movies themselves are playing more digitally distracting, but to instead encourage viewers to arrive 20 minutes before the movie begins, or even at times when no showings are scheduled.
That could include turning the theater into a multiplayer online game, with participants' phones and tablets interacting with what was happening on the big screen, or applications that connect in some way with whatever content is shown before the main title begins.
Each winning application in each category will get £25,000 ($40,000) to build their proposal, and each supporting company has different plans as to what it will do with the tech.