Sony CEO calls Activision threats "a lot of noise"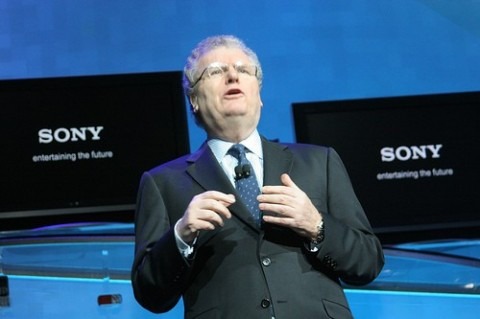 Sony CEO Sir Howard Stringer has struck back at Activision chief Bobby Kotick, claiming his calls to cut PS3 prices are "a lot of noise" and that there's no "logic" in discounting the console.  Speaking to Reuters, Stringer suggested that "I (would) lose money on every PlayStation I make – how's that for logic."
"[Kotick] likes to make a lot of noise.  He's putting pressure on me and I'm putting pressure on him.  That's the nature of business" Sir Howard Stringer, CEO, Sony
The rebuff comes in response to Kotick's well-publicized threats back in June that Activision might consider dropping PS3 and PSP game development if Sony failed to reduce the entry-price to their flagship console.  Kotick, who is in charge of the biggest independent games developer in the world, suggested that Sony's reluctance to cut the PS3's cost meant that studios saw fewer games being bought for the console versus its Xbox 360 and Wii rivals.
Sony, meanwhile, are tipped to announce a new version of the PS3, with a slimmed-down casing, that would use cheaper components and, it's suggested, allow the company to reduce prices without losing money.  Rumors suggest the new console will be announced in August or September, allowing retailers to clear stocks of the existing model.
[via Game Daily]