Activision CEO threatens to drop Sony PS3 and PSP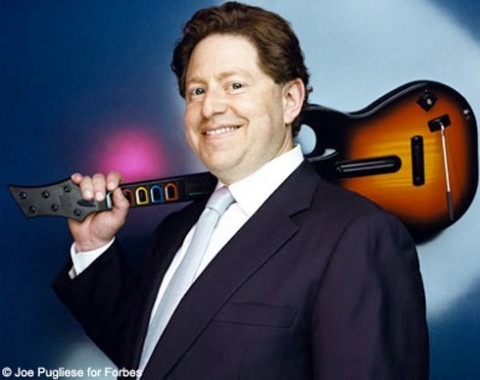 Game developer Activision have set their sights on bringing Sony down a peg or two, threatening to cease development for the PS3 and PSP consoles if the company does not reduce royalty fees.  CEO Bobby Kotick has accused Sony of "losing a bit of momentum" and complained that the company does not "make it easy for me to support the [PlayStation 3] platform".  Kotick is now asking for a PS3 hardware price-cut.
"They have to cut the price, because if they don't, the attach rates [the number of games each console owner buys] are likely to slow. If we are being realistic, we might have to stop supporting Sony. When we look at 2010 and 2011, we might want to consider if we support the console — and the PSP [portable] too" Bobby Kotick, CEO, Activision
According to the outspoken CEO, Activision – which is the biggest independent computer game developer in the world, with a market value of $16bn and operating profits of $179m in Q1 2009 – paid $500m to Sony in royalties and "other goods" in 2008.  "It's expensive to develop for the console, and the Wii and the Xbox are just selling better" he suggests, "Games generate a better return on invested capital on the Xbox than on the PlayStation."
Sony has maintained that they have no plans to discount the PS3; however, analysts have tipped a $100 reduction in mid-August, timed with the back-to-school shopping season.  The company are yet to release a statement regarding Kotick's comments.