Sony brings DualShock 3 support for its Xperia devices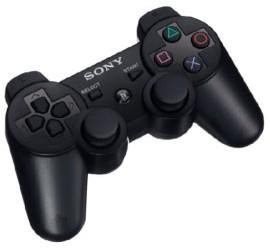 Sony has just announced that it will be bringing native DualShock 3 controller support for its Xperia devices, making your Xperia Android handset a "miniature games machine". The setup is fairly easy, and everything can be done straight from your settings menu. However, you will need to purchase the USB on-the-go adapter peripheral to sync your DualShock 3 controller to your device.
The controller will then connect wirelessly to your device via Bluetooth. To turn the controller off, you can switch it off via your phone's notification's menu. With DualShock 3 support, and the option to connect your device to an HDTV, this new feature will bring you a much-welcomed upgrade to your gaming experience. You will be able to find new love for games such as titles from Square Enix, as well as re-released PlayStation titles like Grand Theft Auto III.
This new native support for the DualShock 3 helps make Sony's Xperia devices a major competitor against the upcoming OUYA and GameStick devices, both of which want to compete in the world of console gaming. However, unlike Sony, both OUYA and the GameStick both have dedicated developers who are creating games exclusively for both systems.
Sony makes it easier for you to find out which games are compatible with your DualShock 3 controller. Compatible games will have a reference to either a controller or gamepad support. You will be able to find games straight from both the PlayStation store as well as the Google Play store. We're not sure which devices are supported yet, but we're very sure that Sony Xperia T, Z, and ZL owners will be able to take advantage of this feature. Be sure to check out our review of the Sony Xperia Z.