Sony Aims To Cut Down On "Leakage" Of Prototype Handsets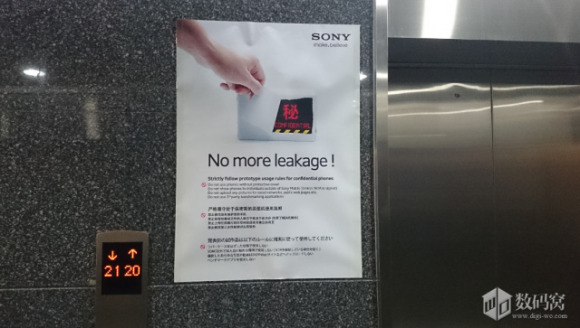 Leaks are common, and provide details and looks at what companies are up to before they get around to officially showing off their goods. Sony in particular experienced quite a few leaks this year, particularly of its Xperia Z1 "Honami" smartphone, so much so that the eventual unveiling revealed little that we didn't already know. The device maker is trying to reduce this problem, posting device rules around one of its offices.
The office is said to be a Sony Mobile building located somewhere in Asia, with posters being placed around the workspace reading "No more leakage!" Which is a slightly awkward, yet poignant phrase followed by rules that it wants its employees to follow listed in multiple languages.
The poster advises employees that they need to "strictly follow prototype usage rules" when handling confidential handsets. Among these rules is that none of these smartphones are to be used without a protective cover to keep it hidden, nor are the prototypes allowed to be shown to the outside world unless the individual it is presented to has signed a nondisclosure agreement.
In addition, employees are reminded that they're not allowed to post any pictures to "social networks, public web pages, etc.", one of the most common sources of handset leaks. And rounding it all out is advisement that no third-party benchmark apps are allowed to be used with the prototype handsets. Whether there is a more proactive crackdown happening behind the scenes is unknown, but it would seem Sony is certainly aiming to cut down on the number of leaks its future handsets experience.
SOURCE: Xperia Blog