Sony aibo robot dog USA release date locked in for adoption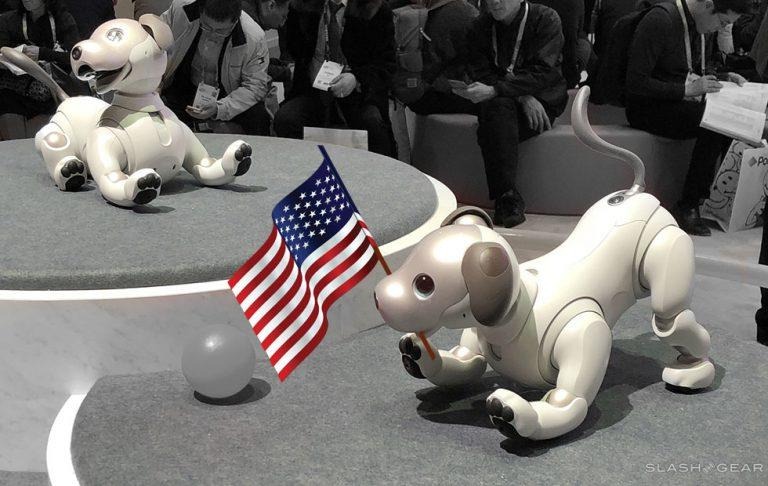 Sony aibo First Litter Edition was revealed this morning in order to bring the robot puppy to the United States. This is the first time it's been released in any major form in the United States, original or re-release. The First Litter Edition for Sony aibo in the USA was listed as a package deal, including the aibo, a 3-year AI Cloud Plan, an individually numbered dog tag, and a set of aibo accessories (aibo toys.)
This version of the robot dog is the 6th edition, and the most unique of the bunch. This version connects to Sony's computers via the internet and has artificial intelligence the likes of which have never been seen in a similar sort of product before, so says Sony. It would seem that our robot overlords are here, in puppy form. Who knew?
"Sony's First Litter Edition aibo will arrive with a pink ball, an "aibone," paw pads and charging station." This device includes a 3-year AI Cloud Plan so that users can collect memories in Sony's database. These memories create a unique personality for the aibo, allowing it to grow and change with the family or individual with which it's paired.
This aibo can connect to the web via Wi-Fi at home or via mobile connection "on the go." We must assume this means that mobile data carriers will soon have robot SIM card mobile data plans available – but we'll see!
The Sony aibo First Litter Edition "with accessory bundle and three-year AI Cloud Plan" was announced earlier today for purchase in September of 2018. This version of the aibo robot puppy will cost right around $2,899 USD, and robots will be delivered in the months following purchase – "with delivery in time for the holidays."
This isn't your everyday average device purchase, mind you. This is Sony selling you a new family member. This is the robot dog that's so extremely life-like that they were given a mass funeral at a buddhist temple in past generations. Have a peek at the funeral-laden introduction post we posted back in October of 2017.
This new version of the aibo was shown this year at CES. Take a look at our Sony aibo hands-on at CES 2018 to see what this little monster is all about. He or she is ready to annihilate any thoughts of a non-robotic future you had in mind. Once you've experienced aibo, you'll never want to pet real fur again.