Sonos iPhone lock screen controls added plus 3D Touch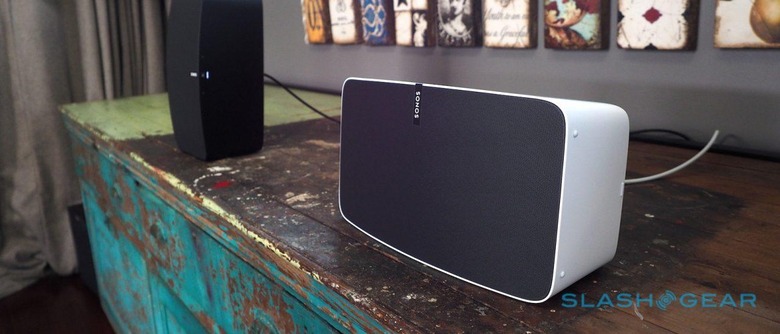 Sonos is finally answering one of the biggest requests from users of its streaming speakers, and embracing Apple's 3D Touch on the iPhone 6s and iPhone 6s Plus in the process. Ditching its standalone remotes in favor of its smartphone apps made a lot of sense – who wants to spend a couple hundred dollars on a dedicated touchscreen remote, when you have a far slicker one in your pocket already – but they did make adjusting things like volume and track a little more time consuming since you needed to unlock your phone and load the app first.
Now, with a new version of the Sonos Controller app for iOS released today, Sonos is bringing those playback buttons right to the surface with lock screen controls.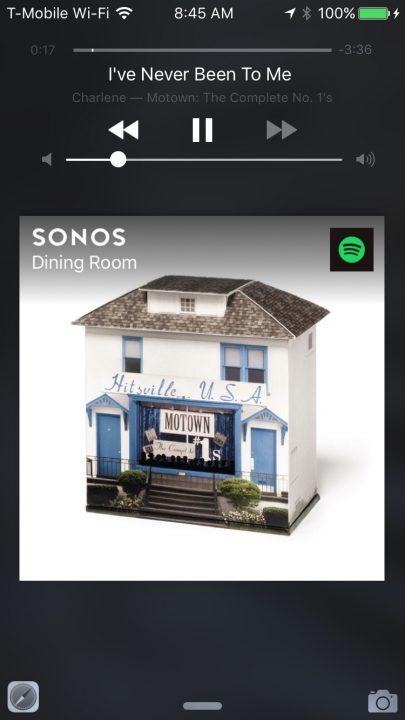 Start playback, then lock your iPhone, and when you next turn on the display you'll see album art for the current track, how far through it you are, controls to skip forward or back, play/pause, and a volume slider.
A small legend tagged onto the album art shows which zone the music is playing in, and there's an icon to show what service it's streaming from, such as Spotify.
Unfortunately, the nature of the lock screen means that you don't get the same zone control as you do in the full Sonos app.
From my brief testing today, it appears that it's the most recently-changed zone which appears on the lock screen: if you have different music playing in a different zone, you'll need to unlock the phone and control that manually in the app.
Similarly, if you stop playback from the lock screen in one zone, but there's still playback going on in other zones, those zones won't get lock screen controls until you unlock, open the app, and then lock your iPhone again.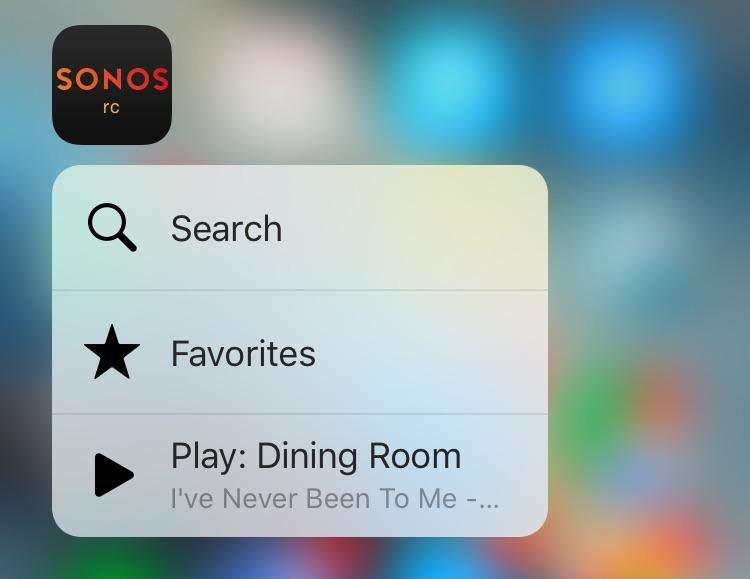 NOW READ: Sonos PLAY:5 review
It's not the only change introduced in the new Sonos app, however. There's also support for Peek and Pop, Apple's pressure-sensitive features of 3D Touch, which allows you to control playback and jump into search directly from the Sonos icon on the homescreen.
Meanwhile, the company says that streaming quality from Rhapsody and Napster has been improved, too.
You can find version 6.3 of the Sonos Controller in the App Store today, though you'll need an iPhone 6s or iPhone 6s Plus in order to use the 3D Touch functionality.