Sonos drops own controller for smartphone apps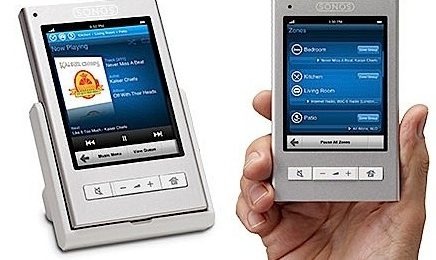 Sonos has decided to discontinue its own controller hardware with sales of the Control CR200 to stop on May 31. The popularity of smartphones and free controller apps on both Android and iPhones for the Sonos networked audio system has led to the inevitable demise of the Sonos dedicated controller hardware.
"We knew from the early days of the iPhone explosion that controlling our system from the device that people were carrying around in their pockets is what we wanted," said Sonos CEO John MacFarlane.
When the Sonos controller hardware was first introduced, smartphone use was quite low. Most people had to use their computers to control their audio streaming, which made sense to have a dedicated remote control. But priced at $399, which is about twice the price of an iPod touch, the Sonos controller no longer suits the times.
Users of the Sonos audio system typically already own a smartphone and likely won't miss the Sonos controller much when it goes away on May 31. However, Sonos will continue to honor the warranty and offer software updates for hardware.
[via The Verge]