Solar Impulse plane ready to continue solar-powered flight around the world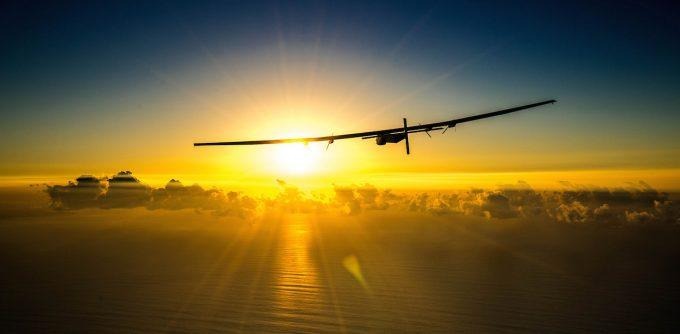 The last news you may remember hearing about the Solar Impulse 2 project, which aims to fly a small solar-powered aircraft around the world, was last summer when the plane arrived in Hawaii with "irreversible damage" to the batteries. The aircraft and its pilot had just spent over 4 days and 21 hours flying across the Pacific from Japan to Hawaii, setting a world record for the longest solo flight in the process, only to be grounded due to severe overheating damage.
Now, after spending the last nine months in Hawaii (not a bad place to get held up) conducting repairs, the Solar Impulse teams says the plane is ready to continue its journey. Based at the Kalaeloa airport, the aircraft and its alternating pilots, André Borschberg and Bertrand Piccard, have completed 13 high-altitude test flights to make sure they can make the next leg of the trip over the remainder of the Pacific.
Among the repairs done are a new set of batteries, which are used to store the solar energy needed for the aircraft to fly, along with an upgraded cooling system that should prevent any overheating.
A specific launch date for the next flight isn't known just yet, as the team is waiting for a window with the best weather conditions. Once it takes off, this time with Piccard piloting, the plane will fly to one of four possible locations: Phoenix, San Francisco, Los Angeles, or Vancouver. Having multiple destination points allows the team to modify the route if weather problems develop.
Of course, reaching North America will still only complete one leg of the journey. Solar Impulse will then fly to New York, followed by either Europe or Northern Africa, and finally to Abu Dhabi, where the project kicked off in March 2015.
SOURCE Solar Impulse blog