Solar Impulse battery problems ground plan until 2016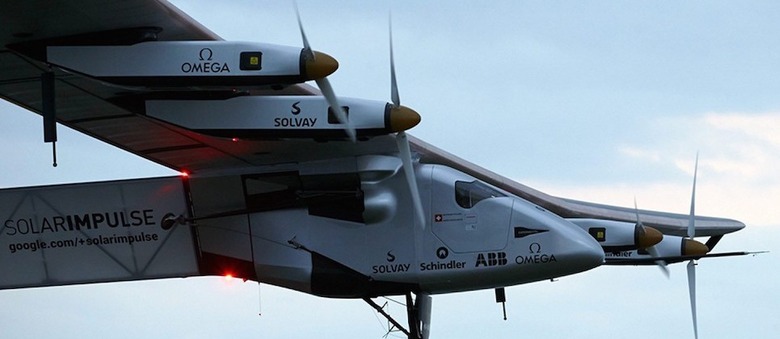 The Solar Impulse team, the people behind the solar-powered aircraft of the same name that's attempting to complete a journey around the globe, has revealed that the plane has suffered significant battery problems after its latest leg and will not be able to resume its journey until 2016. The Solar Impulse 2 aircraft landed in Hawaii on July 3rd after successfully completing a non-stop, 5-day flight from Japan, setting a world record in the process. Unfortunately the flight caused "irreversible damage" to the plane's batteries.
The team says the problem occurred when the plane's batteries heated much faster than expected during the departure from Japan. They added that this was not a technical failure, but it was caused by the Solar Impulse's rapid rate of ascension and over insulation, and it wasn't anticipated how tropical climates would affect how quickly the battery heats up.
So, they didn't plan for how hot Nagoya, the city in Japan the plane departed from, could get at this time of year, but once the aircraft began its flight, they had no way to reduce the battery's temperature. The Solar Impulse team now says the plane will remain in Hawaii for repairs, with the next flight expected to begin in April 2016. While they will also look into ways to manage battery heating for future legs of the trip, there's few better places to get stuck than Hawaii.
The flight from Japan lasted 117 hours and 52 minutes, setting a new record for the longest non-stop solo flight. Once the aircraft is repaired, it will continue its planned journey by flying to the US's western coast, then to New York, cross the Atlantic to Europe, and finally to Abu Dhabi, where they originally launched from in March of this year.
SOURCE Solar Impulse