Snapdragon Wear 3100: The 5 big things you need to know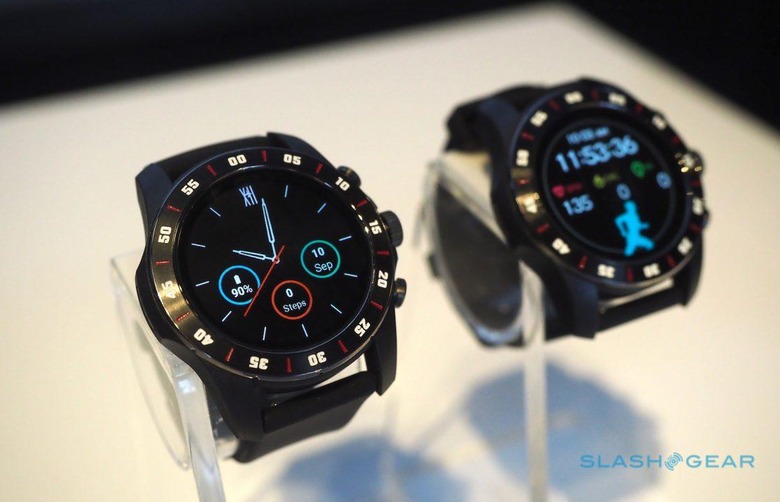 Time waits for no-one, and in smartwatch terms that means the Qualcomm Snapdragon 3100 is long overdue. The latest chipset for Wear OS by Google wearables, it picks up where its predecessor left off, only with the promise of better performance, more flexible displays, and significantly longer battery life. Read on for five things you need to know.
1. It's long overdue
Perhaps we've been spoiled by the fast-moving pace of the smartphone processor world, where new chips come out every twelve months – if not sooner. Still, it's hard to argue that the Snapdragon Wear 3100 platform has taken its time to come to market. After all, the chipset it's replacing – the Snapdragon Wear 2100 – was launched all the way back in February 2016.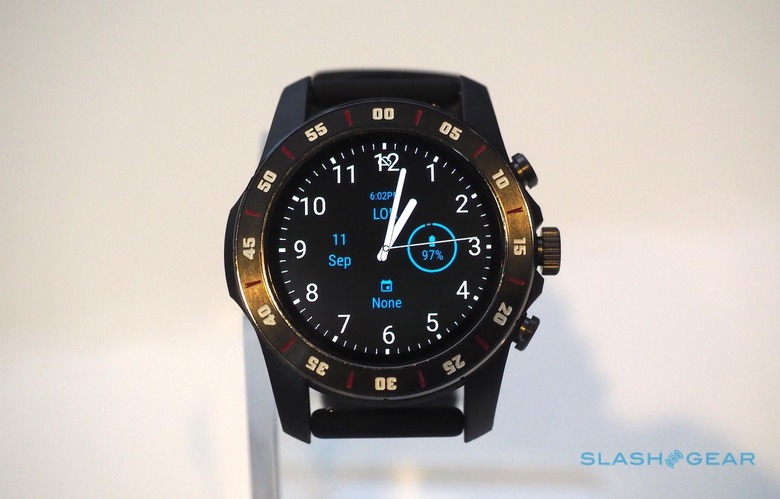 With no real competition in the Wear OS by Google chipset space, that's meant a fairly stagnant silicon market for makers of smartwatches. In turn, it has limited the amount of watch miniaturization that could be done, and what sort of runtimes even fairly large batteries – in wearable terms – could achieve. In short, we saw smartwatches launch as recently as IFA 2018 earlier this month running the same chipsets as models launched at IFA 2016. Snapdragon Wear 3100 couldn't arrive soon enough.
2. The biggest news is a tiny co-processor
Qualcomm, though, hasn't been idle in that intervening period. Snapdragon Wear 3100 introduces a significant change in architecture, both in how the chip is formulated and how the processor cores are used. It's being referred to as "Big-Small-Tiny" and it involves a whole new co-processor.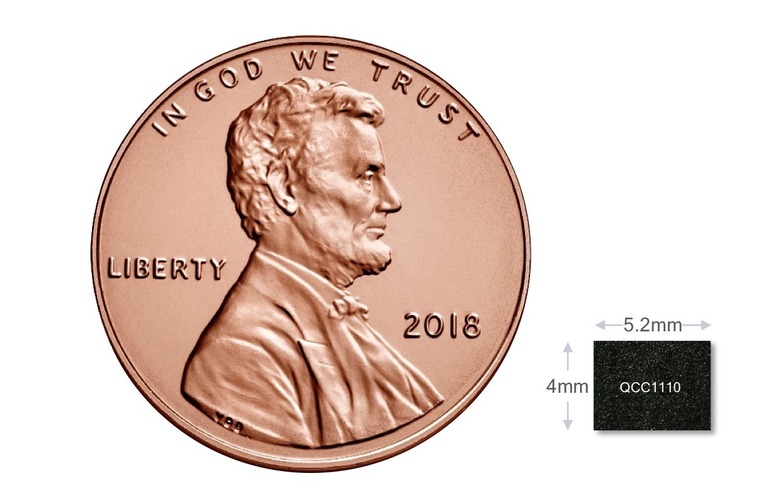 At the heavy-lifting end of things, there are still four ARM A7 cores running at up to 1.2 GHz. As much as possible, however, Qualcomm wants to keep them turned off: with good reason, as they're relatively power-hungry. Instead, it would rather use the new DSP and custom QCC1110 co-processor.
The QCC1110 is a tiny, 7nm chip that sips twenty times less power than the regular application processor. Running RTOS, it's designed to run the ambient modes when the smartwatch isn't being actively used, as well as taking in input from sensors and more. In short, tasks that a Snapdragon Wear 2100 based smartwatch would have to wake the application processor for, a Snapdragon Wear 3100 smartwatch can often delegate to the more frugal co-processor.
3. Battery life is getting a huge boost
The upshot to that is battery life. The co-processor helps with what Qualcomm says is a significant reduction in power-consumption versus the old chipset, though GPS, sensor processing, WiFi and Bluetooth voice queries, MP3 playback, and more have also been made more efficient.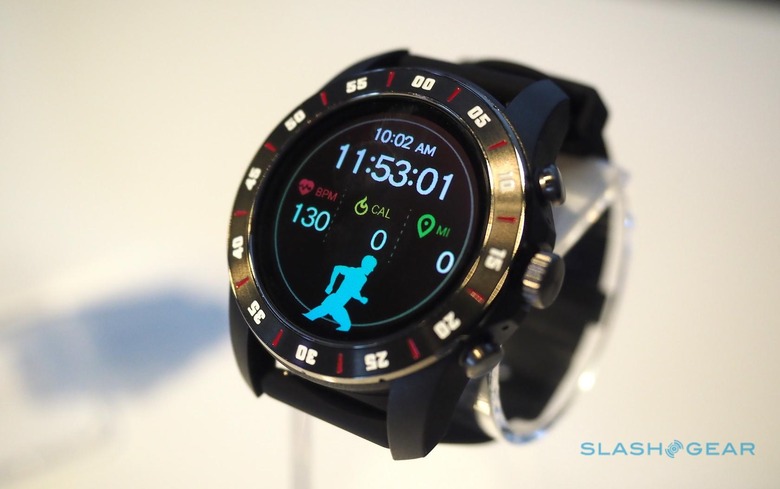 Just how much of a difference might that make? Qualcomm says that, depending on battery size and wearable functionality, you could see anything from 4 to 12 hours more runtime from a Snapdragon Wear 3100 watch versus the old chipset.
There'll be hierarchies of power consumption versus functionality. A Traditional Watch Mode, for instance, will turn off all but the basics, and give you up to a week away from the charger. At the other extreme, you could get up to 15 hours of active GPS use from a fitness tracking smartwatch, versus the roughly 3-4 hours of the old platform.
4. It's arguably smartest when you're not using it
According to Qualcomm and its partners' research, the vast majority of the time a smartwatch is on your wrist, you're not using it. Indeed, wearables get utilized only 5-percent of the time, the chip-maker claims. The other 95-percent, they're idle.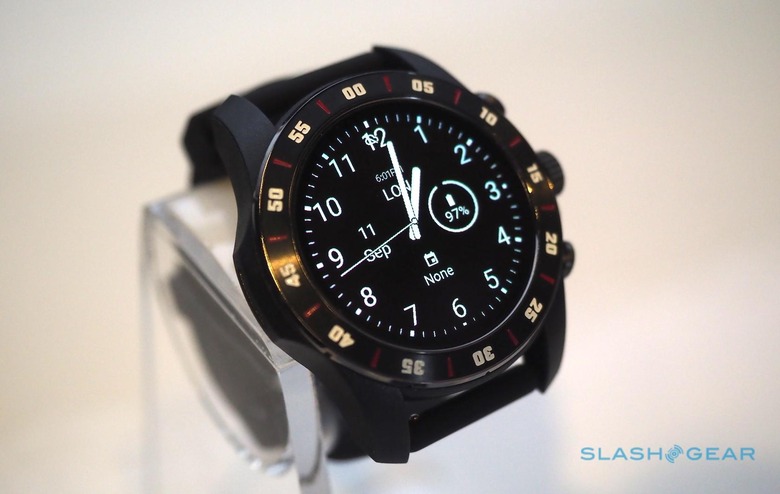 Idle, but not pointless. In an attempt to make fashion smartwatches more appealing to look at, and wearables in general more functional at a glance, Qualcomm has boosted the ambient modes on Snapdragon Wear 3100-powered devices.
So, there's an Enhanced Ambient Mode which still delivers a smooth-moving second hand, live complications, up to 16 colors, and adaptive brightness, yet still needn't wake the application processor. In that mode, you're getting much of the smartwatch experience, but in a super-frugal state. All with a design that looks much more like a regular watch.
5. It's coming soon
With the holidays almost upon us – and the Apple Watch Series 4 nearly official – Wear OS smartwatch-makers don't have time to delay. Qualcomm says the Snapdragon Wear 3100 chipset is in mass production now and already shipping. Indeed, three companies have already confirmed they're making products: Fossil Group, Louis Vuitton, and Montblanc.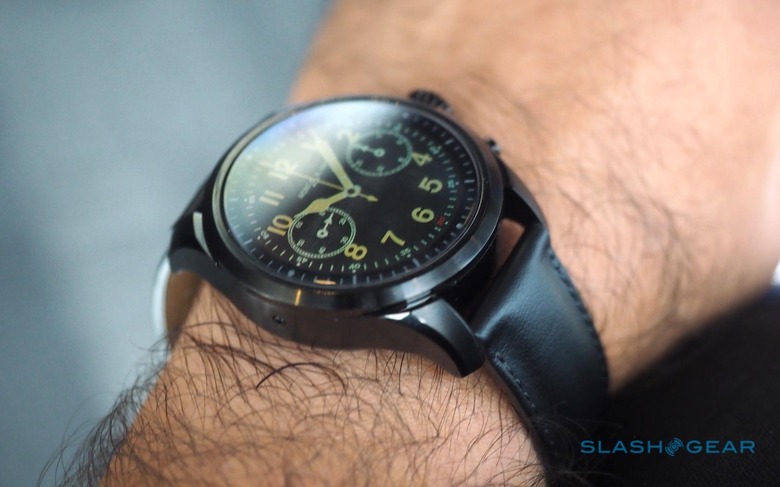 It'll be Montblanc which is first to market. The new Summit 2 will pick up on its predecessor's luxury angle when it hits shelves in October 2018, with a high-end design and the same sort of materials as the company uses for its analog watches. No word on quite how much that will cost yet, mind, so those on a smart ware budget may want to wait for subsequent models.
If it's fitness you're focused on, meanwhile, there's some movement there, too. Qualcomm isn't naming names yet, but says it's in the midst of working with a well-known sports brand on a fitness watch based on the Snapdragon Wear 3100. That'll be an opportunity to see just how efficient the new GPS technology actually is.