Snapdragon Wear 3100 promises smartwatch battery and feature boost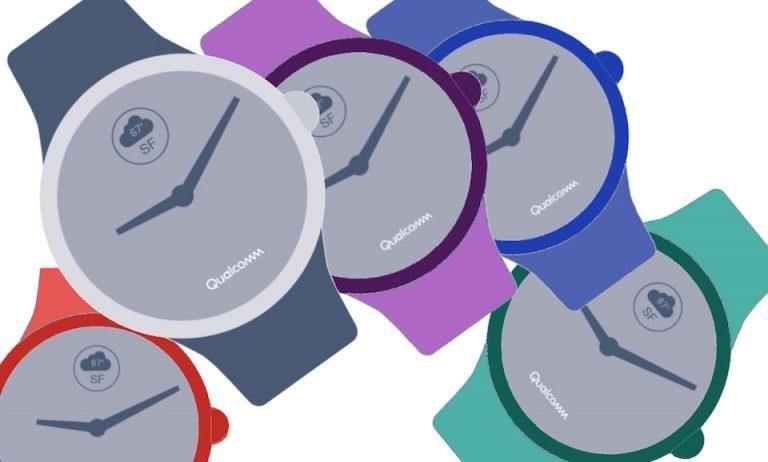 Qualcomm promised some big news in smartwatch chips, and the Snapdragon Wear 3100 is just that. Bringing a long-awaited update to the company's wearable-focused silicon, the new platform promises to be more powerful and more power-efficient, with a number of big names in smartwatches already signed on.
It's not unfair to say that the existing Snapdragon Wear 2100 platform has been showing its age. Launched all the way back in February 2016, it's increasingly been the struggle point for Wear OS by Google smartwatches. Based on architecture intended for smartphones, but downsized for wearables, it left even recently-announced smartwatches physically large and relatively miserly on battery life.
Snapdragon Wear 3100 should answer all those complaints, and more. When pushed, it should be significantly faster than its predecessor, courtesy of four new A7 cores versus those in the Snapdragon Wear 2100 platform. However, a new DSP and an ultra-low power co-processor have been added, too.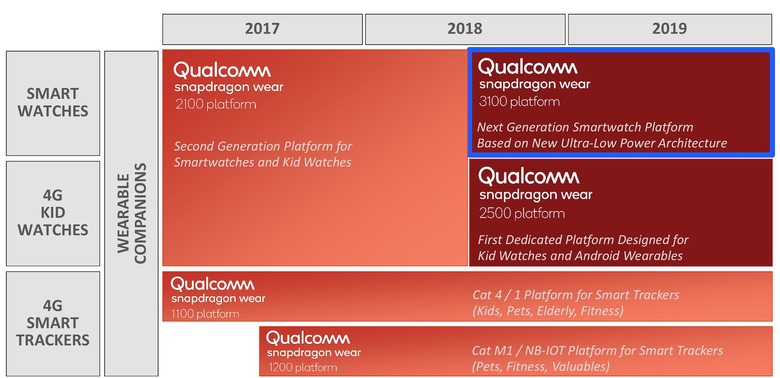 This so-called "Big-Small-Tiny" hierarchy means more flexible silicon. The co-processor is far more efficient than the old platform could be, meaning low-impact tasks can be carried out with minimal hit on battery life. Just 5.2 x 4 mm, the chip – dubbed the QCC1110 – sips 20x less active power versus the regular application processor, with custom-designed SRAM.
It's the handiwork of more than five years of design, Qualcomm says, but it doesn't just operate standalone. Working in tandem with the application processor, the two can act as a deep learning engine for custom workload, in addition to handling new audio, displays, and sensor suites. Over time, the company promises, it'll be able to add new features, too.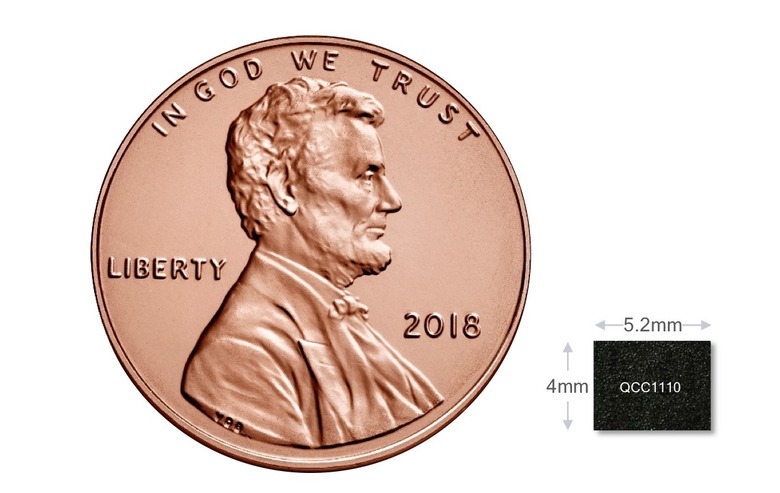 The biggest improvement may well be in power consumption. At its most frugal, the new SoC is up to 67-percent lower in its battery demands. GPS uses 49-percent less power, while keyword voice detection is 43-percent lower. MP3 playback is 34-percent lower, and voice queries over Bluetooth or WiFi are 13-percent lower.
As a result, Qualcomm says, you could see anywhere from 4-12 hours more from a Snapdragon Wear 3100-based smartwatch, versus a Wear 2100 model. Exact figures will depend on what battery size is inside, of course, but Qualcomm promises even more performance over time. A week-long mode – which offers more than a day of full Wear OS functionality, then can switch into a pared-back "Watch Mode" to prolong the basics – will be added to by a few extra days in a subsequent feature release.
Joining the new co-processor is dual-display support, together with a new DSP framework and new NFC chips. The latter – provided by NXP – will support smaller antennas while increasing compatibility. There's low-power WiFi and Bluetooth, together with a 4G LTE multi-mode modem on select SKUs. GPS, too, will be offered, plus an integrated sensor hub.

At launch, there'll be two primary low-power modes. "Enhanced Ambient Mode" will combine a traditional watch display with smartwatch complications, with a smooth second hand, up to 16 colors, and adaptive brightness. "Traditional Watch Mode," meanwhile, will look more like a regular analog watch, and be Snapdragon Wear 3100 at its most extended. Figure on up to a week of use still from just 20-percent of the battery or, if you can do without the rest of the smartwatch features, a full 30 days potentially from a full battery.
Later on, though, there'll be a third mode: "Dedicated Sports Experiences." Intended for sports watches, it'll support up to fifteen hours of use with GPS and heart rate tracking active. Qualcomm says a sports watch customer has already signed on to launch the mode, with a fitness-centric model.
We won't have long to wait for the first models, mind. Qualcomm says that Snapdragon Wear 3100 is already in mass production and shipping, with three variants: WiFi/Bluetooth tethered, tethered with standalone GPS, and 4G LTE connected. Fossil Group, Louis Vuitton, and Montblanc have already confirmed they'll be offering smartwatches using the new chipset.