Snapdragon 8cx hands-on: Windows on Arm gets serious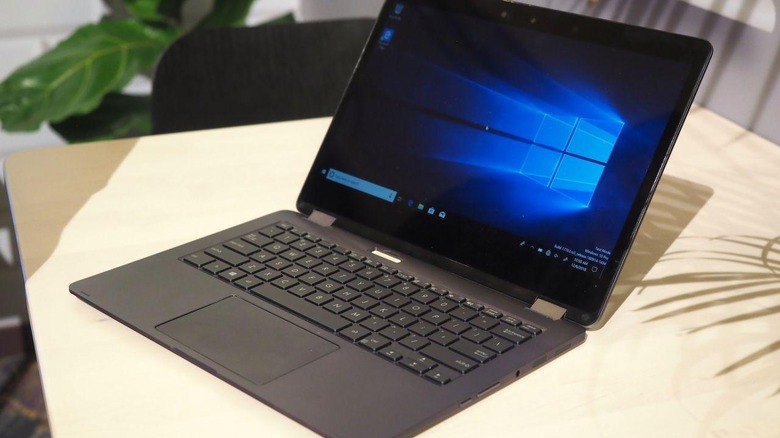 What can you expect from "the most extreme Snapdragon" ever to be found in a notebook? Qualcomm's Snapdragon 8cx reference designs may not stand out at first glance – think sober Lenovo Yoga-esque convertibles, fanless and unobtrusive with their metallic grey casings – but make no mistake, this is a big deal in connected, ultra mobile computing.
Qualcomm isn't shy about talking up the Snapdragon 8cx's potency, certainly. Twice as powerful as before, despite also being 60-percent more power efficient, it checks all the existing Windows on Arm boxes of multi-day battery life and always-on connectivity. However it also marks a tipping point from the consumer-centric focus we've seen so far, to aggressively courting enterprise customers with deep pockets.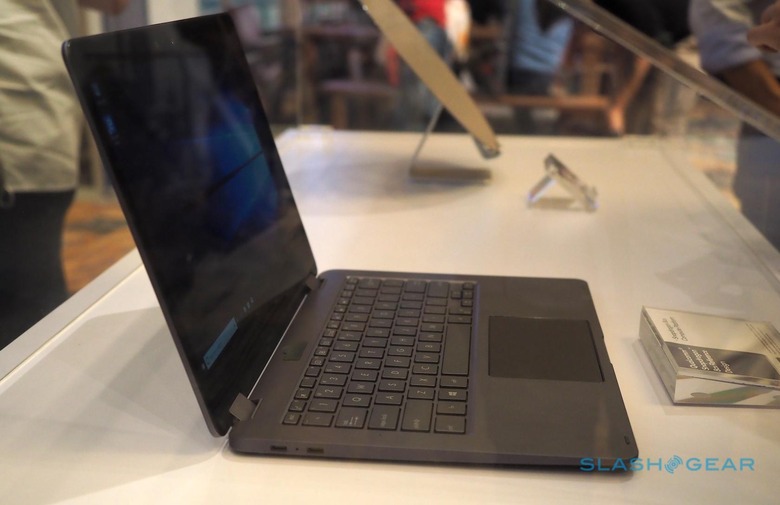 That makes sense in a lot of ways. Consumers traditionally blanch at spending money – or even signing up to a commitment – for integrated cellular connectivity in a laptop. Business buyers are far more comfortable, if it means their employees can be more productive in turn.
Meanwhile the Snapdragon 8cx's support for Windows 10 Enterprise and straightforward deployment features like remote eSIM provisioning will make managing a fleet of devices more straightforward. The fact that the 8cx will be Qualcomm's higher-tier, premium option, coexisting – and more expensive than – Snapdragon 850-based notebooks should also be more readily accepted by enterprise users.
That's not to say there's nothing here for consumers to look forward to. Indeed, just as business users will benefit from an extra turn of speed and improvements in connectivity, so people looking to replace their x86 notebook (or maybe even an iOS or Android tablet) should reap rewards, too.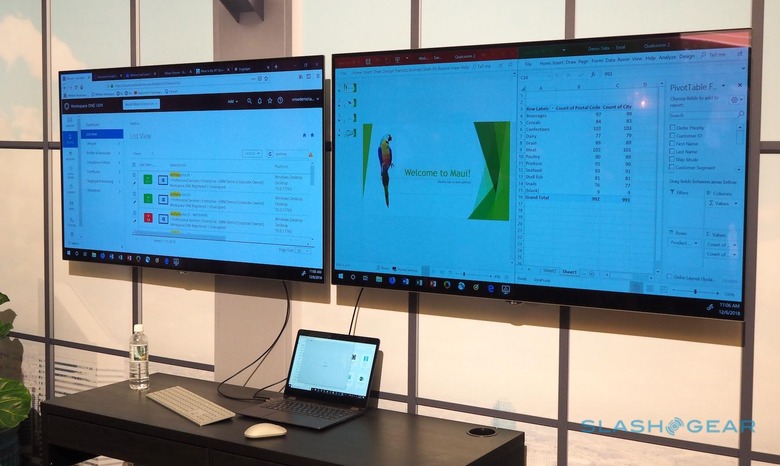 Two things stand out. First is the Snapdragon 8cx reference design's ability to drive external displays. Whereas originally the Snapdragon 835 could power a single 4K panel connected to a Windows on Arm notebook, that's been kicked up considerable by the new chipset. In fact, you can now run two 4K HDR panels, as well as up to a 4K HDR screen on the laptop itself.
As we've seen from ultramobile-focused GPUs before, mind, there's can be a big difference between supporting that sort out display output on a spec sheet and how it works in practice. Qualcomm's reference design, though, handled it impressively smoothly – especially when you consider just how early in the product cycle this hardware and software is. Hardware video acceleration on the Adreno 680 for 4K HDR at up to 120 fps clearly helps, there.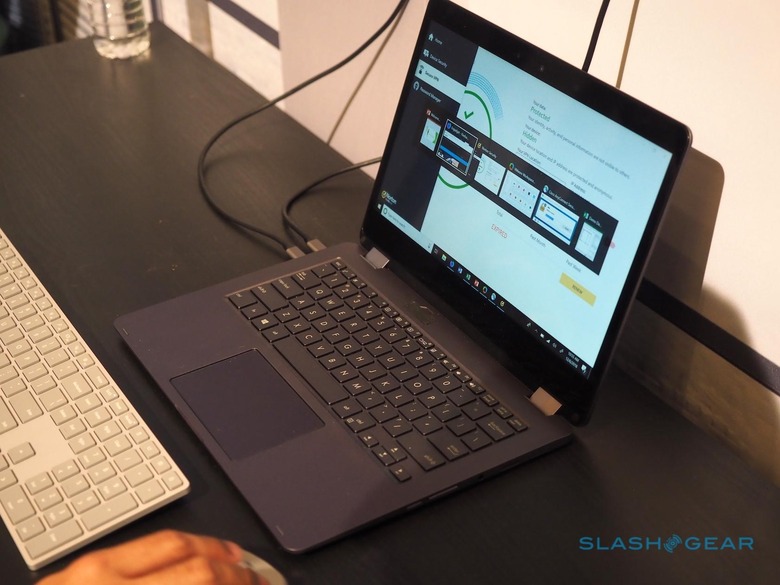 The other promising feature is Firefox. Mozilla's browser isn't new on Windows on Arm, but native support for Arm chipsets rather than emulation of an x86 version is. The upside to that should be a considerable improvement in performance and energy efficiency.
Again, it's important to remember – and Qualcomm's team were at pains to point out – that this is still a work-in-progress. Nonetheless even at this relatively early stage there's a notable change in how smoothly Firefox runs. Loaded up with 5-10 tabs for things like YouTube, Gmail, news sites, and more, there were none of the forced refreshes you can sometimes encounter on Firefox currently, and – while not entirely smooth – scrolling was much less jumpy.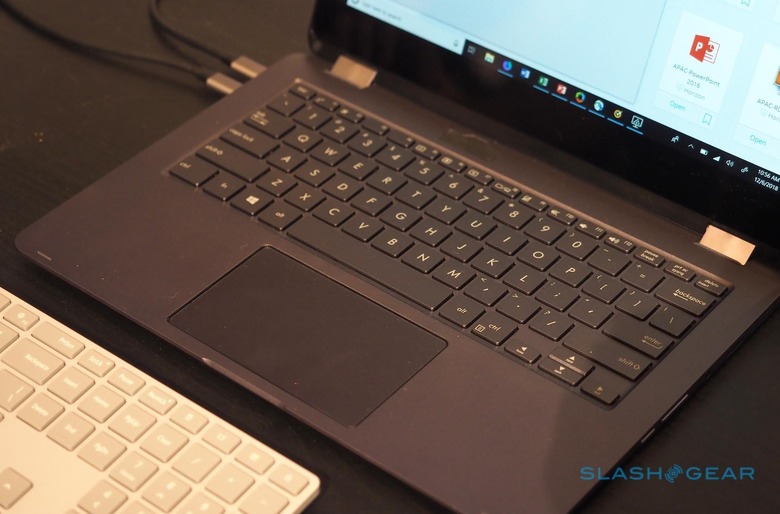 Of course, there are a couple of factors in play, here. While native Firefox support for the Snapdragon 8cx's octacore processor undoubtedly helps, there's also the fact that the new mobile platform is just plain faster than the Snapdragon 850. As much as double the performance, indeed, Qualcomm says. Without a Snapdragon 850-based notebook to compare side-by-side, it's tough to say how much of the Firefox improvements have been down to the new software, and how much the new CPU has contributed.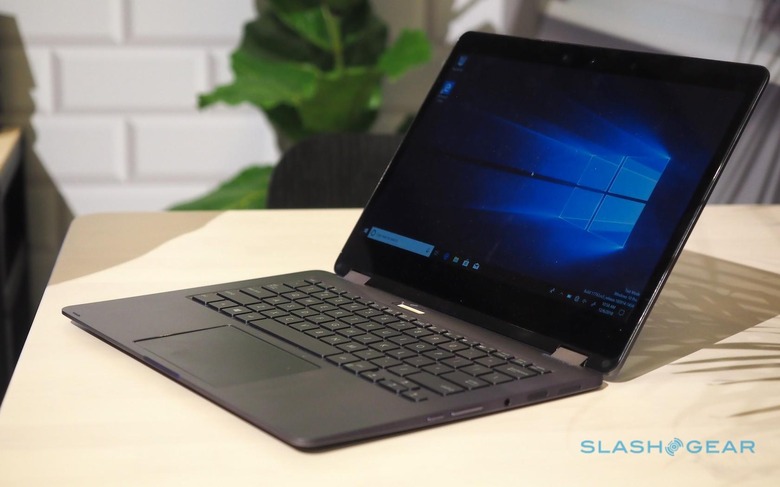 It's clearly very early days for the Snapdragon 8cx. Third-party laptops are conspicuous by their absence: according to a Qualcomm representative, manufacturers simply haven't built any yet. The new chipset is shipping to device-makers, but commercial availability isn't expected until Q3 2019 at the earliest.
That gives plenty of time for the Firefox engine to be optimized, and indeed for Chromium – which wasn't available to demonstrate today – to be prepared. Qualcomm's list of third-party software and services that Windows on Arm will support by the time the Snapdragon 8cx arrives is considerable, too. That bodes well for it as a platform; now we just need commitment from device manufacturers – and some indication of price – to know how well it might seal the deal.