Smart Home players welcome Google (& warn it won't be as easy as Android)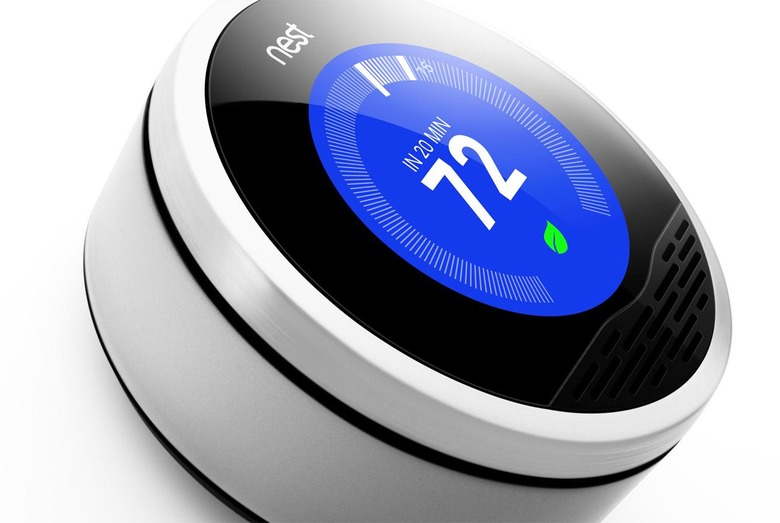 Google's surprise acquisition of Nest was met with no small amount of horror from existing users of the company's thermostats, but other players in the smart home segment aren't so worried about a big new name in the industry. Speaking to SlashGear, several of the better-known brands in home automation actively welcomed Google's involvement, countering user concerns around "Big Data" aggregation with the potential for far faster evolution of what's currently a fragmented market. In fact, as more than one company pointed out, it could've been so much worse: Apple could've bought Nest.
The common theme we heard is a perhaps slightly wary embracing of the greater attention Google's presence will bring to the industry. "With Google's strong influence in the consumer technology space," a Belkin spokesperson told us, "we think the Nest acquisition will help spur increased adoption of home automation technologies, which is exciting."
Of course, the one firm you might expect to be most unnerved by the acquisition is Honeywell, the thermostat company which has tried to bring its own smart challenge to Nest with touch- and voice-controlled models. The company says, however, that it's not especially concerned with who owns Nest.
"Our strategy is unchanged" a Honeywell spokesperson told us. "We have more than a decade of innovation in the home to deliver the best portfolio of products and great experiences to our customers." It also pointed to its existing footprint, something Nest is yet to compete with in scale: Honeywell thermostats are found in "more than 150 million homes" the company said, though it's worth noting that the vast majority of those are dumb controls not lifestyle-learning ones.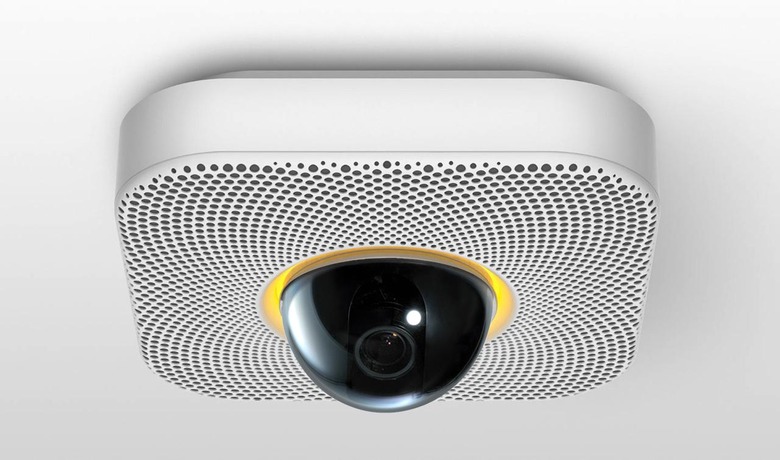 The biggest change Google could bring to the smart home is consolidation. The industry has grown without a single key player in it: lighting, HVAC, security, and multimedia all have different leaders, many of which use different wired or wireless standards. Although there's an argument to be made that IP is the glue – Motorola, for instance, suggests that the simple fact that home automation services are web-connected is protocol enough – the spray of options like WiFi, ZigBee, Z-Wave, and others (not to mention proprietary types) has made picking a platform a minefield for manufacturers and users alike.
Start-up Revolv tried to broach that with its multiple-radio-toting home hub, which out of the box can bridge WiFi, Z-Wave, and Insteon (with a further four radios lurking unactivated, waiting for a future firmware update as they're required). Nest's thermostat and the Protect smoke alarm use ZigBee – present but dormant in Revolv – to communicate, though the hub firm isn't entirely convinced that Google's weight will necessarily see the wireless standard achieve critical mass.
"This is an indication that the industry is ripe; there have been so many false starts in the past" Revolv co-founder Mike Soucie pointed out to SlashGear. "We have competing [wireless] technologies and lack a standard ... with Google behind it, Zigbee might prevail, though on the other hand we're too far out to know."
Settled before that may well be the language smart home devices talk, even if the route they use to talk them is still unclear. Google and Nest can't start collaborating on future plans until the acquisition gets regulatory clearance and is finalized, but that hasn't stopped existing automation players from guesstimating what the search giant's strategy might be.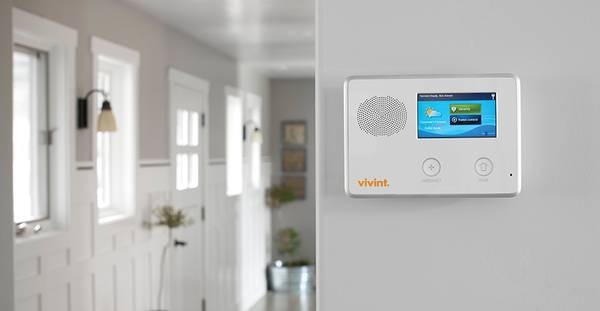 "Google's track record has been to use open standards, open platforms, and then use that to attract third-parties with the end goal being driving traffic to their main revenue business, advertising" Jeremy Warren, VP of Innovation at Vivint pointed out to us, suggesting that the company's approach to the smart home may parallel many aspects of how Android has evolved. However, Warren – whose company installs whole-home security, automation, and energy management systems – is skeptical that simply defining the underlying platform as it did in mobile will be enough for Google to have similar success in the home.
"You're not going to win by leaving people to try to taken on the burden of deciding what devices can talk to each other, by leaving people with the question of "what devices will work with my system in the future?" Most users don't wake up understanding the value of connected home systems, and the [systems] that have been successful to-date are the ones that have a turn-key service, that take care of the risks of interoperability down the line, and that take care of the DIY issues" Jeremy Warren, VP of Innovation, Vivint
"There have been attempts at platforms, but they haven't been successful in the way they expected to be" he argued, highlighting how ZigBee and Z-Wave failed to dominate home automation in the way they expected to. "We find Z-Wave really useful, because it allows us not to bother with the underlying stack, how you communicate with, say, a thermostat, but just to focus on what that thermostat can do. But being successful requires more than being a platform that allows everything to talk to each other."
In fact, Warren suggests, Google and Nest will have to do a lot more hand-holding if they want to significantly grow what he estimates is an industry-wide smart home penetration rate of less than 1-percent across the US: in short, it won't be able to take advantage of an pre-existing understanding, such as of what makes a smartphone, as Android to some extent benefited from. That includes challenging – or, more likely, accommodating – a greater resilience to do-it-yourself products.
"It's about being able to pull it all together and being able to offer it in a well integrated, well supported, seamless system that delivers user-value beyond "here's the smorgasbord of the seven different things you can now control." It's why Z-Wave is not successful by their own expectations: they envisaged a world where people would go to Best Buy or Home Depot and buy a device, and then go back and then buy another one and connect it too, and it doesn't work like that" Warren explained.
"Google may make that easier, with their brand presence they might get enough critical mass behind the platform to make people comfortable with that, but I think Google and Nest will have to deliver real value in the home beyond saving you a few dollars on your heating bills."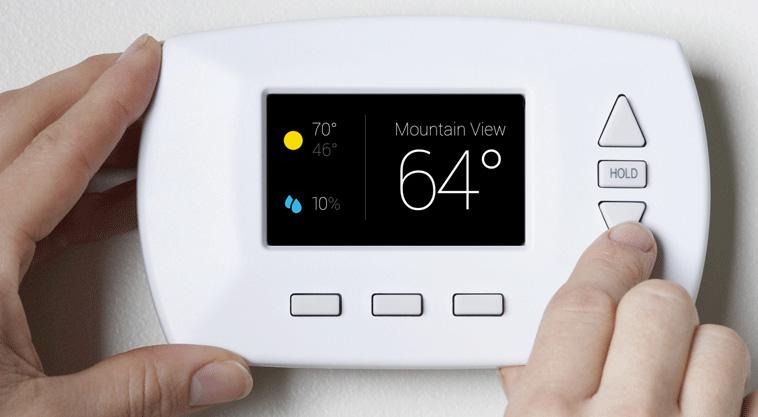 What the Vivint exec and others agreed on was that, for all its potential flaws, Google was perhaps the best option for a big name entering the segment. What could've been far worse, several said, was if Apple had acquired Nest.
"Google's historical stance on openness has been a good thing, and Nest coming from the Apple camp was more closed" Revolv's Mike Soucie said. "Early on we had concerns that, if Apple acquired Nest, what would it mean to the industry."
It's an opinion Vivint's Warren shares. "I think that from the platform perspective, Google has the potential to be a lot more interesting for the industry as a whole" he admitted to us. "I wouldn't see Apple as being nearly as committed to a strategy that would say "let's put enough of our own brand muscle and development to create critical mass behind a platform that would be open for people to take advantage of"; that's not been Apple's modus-operandi. I'm certainly happier that it's Google from that perspective."
However, as one of those companies offering a turn-key solution rather than disparate parts, he's still wary of what games Google may try and play in driving adoption, and how that might impact pricing in what's still a segment that primarily targets wealthier homeowners.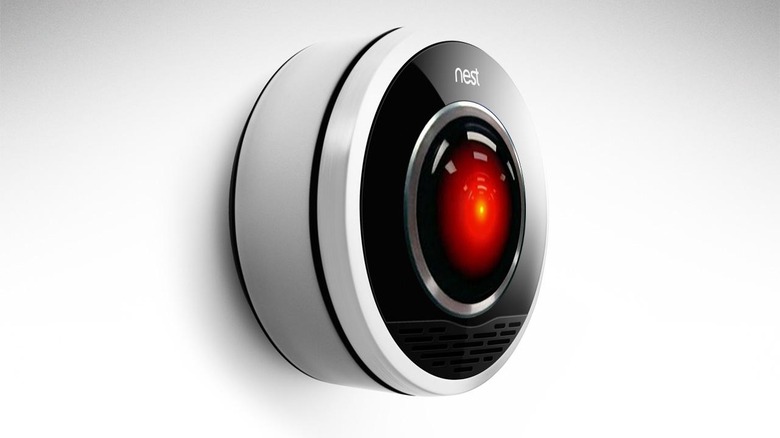 "There are some interesting things in play that say that Google is going to try to push down profit margins in the space by potentially subsidizing these services by making up the value with their ad services" Warren theorized, referring to devices like Google's Nexus range of Android phones. "I'm not sure if there's quite as much of an opportunity here, as people have to make hardware still. It's not quite as easy as providing, say, Gmail. Still, I think that's something we're interested in staying on top of, looking at what Google's plans are in terms of devices and services and maybe subsidizing them to some degree to make the return on ad sales."
That could leave Google and Nest butting heads with privacy concerns, however. Nest CEO Tony Fadell has said the company has no current plans to change its data protection policy and hand over thermostat user information to Google, though refused to say that would never be the case. It's an issue Warren believes Google will have to address, though, and probably soon. "As you get closer to home and family, which are more personal to folks, people will make different decisions regarding trading away data for subsidized services" he warns.
Nonetheless, every company we spoke to about Google and Nest, and their potential impact on the smart home segment, was enthusiastic at the very least about the greater degree of attention now being paid to the industry. They also predicted that the Nest acquisition was only the start of things, with other big names expected to wade in too. "This is a tipping point, in 2014," Revolv's Mike Soucie concluded, "where a lot of technology gets mass-market traction, a lot more consolidation."