vivint Home Automation and Security System Review

Home security and automation is many a geek's dream and many a DIY enthusiast's nightmare. Ambitious plans for interconnected security, HVAC (heating, ventilation and air-conditioning) and automation systems can easily descend into a chaos of poorly-compatible hardware and unreliable stability. The alarm system that trips every other night is the system that gets turned off permanently. Vivint offers an alternative route: much of the flexibility and convenience of the DIY approach, thanks to a modular setup of wireless components, but the reassurance of pro-installation and 24/7 monitoring. Check out the full SlashGear review after the cut.
Hardware
Vivint's system is modular, so you can start off with the basics – the $699 touchscreen Go!Control panel and a few door/window sensors, for instance – and then add other components as your budget allows. The company also offers three pre-arranged packages, individually focusing on home security, energy management and home automation, though of course you can also piece together your own system that combines elements of each.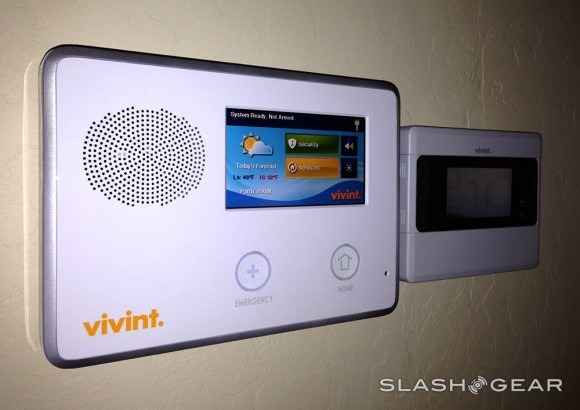 The Go!Control is the hub of most Vivint setups, a wall-mounted box with dedicated Home and Emergency buttons, a color touchscreen, integrated Z-Wave and a GSM radio. It supports two-way voice calls and has a backup battery good for 24hrs if the mains power goes out; it can also update automatically, as Vivint release new firmware. Basic remote control is via key fob ($60) with four buttons: arming the system, triggering the panic alarm, and opening a garage door or something else hooked up to a relay module.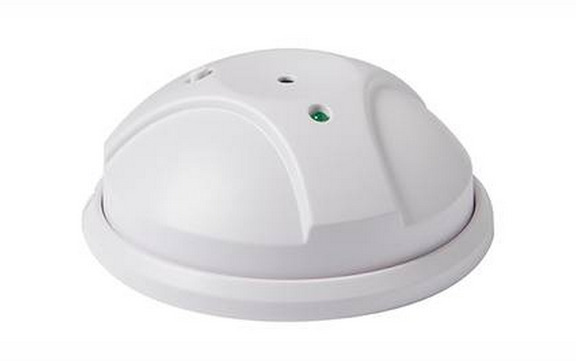 Security components include wireless door/window sensors ($60) and recessed sensors ($60) for more permanent installation into the frame. Battery life is rated at up to five years for each. There's also a glass-break sensor ($120), also with a 5yr battery, that resembles a compact, domed smoke alarm and can monitor multiple windows in a room as it's mounted on the ceiling rather than on an individual window pane. Finally there are motion sensors ($120), with a 90-degree vertical and 110-degree horizontal detection angle, and a range of 30 x 50 feet. Both the glass and motion sensors are particularly sensitive, though you can also set the motion sensors to ignore pets between 33 and 55 pounds, a system that generally worked well.
Then there are the various alarms, the other side of the Vivint security system. The company included an internal siren ($99), as loud as you'd hope for – you certainly couldn't sleep through it – and an external "Protected by Vivint" sign with a light ($19.95).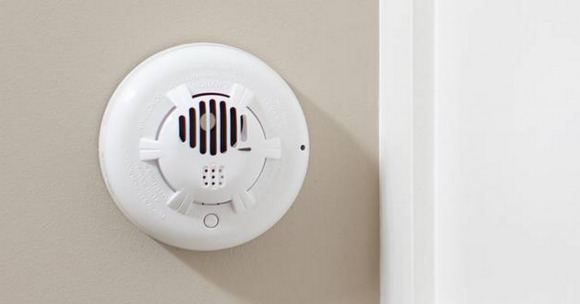 As for safety, there are smoke detectors ($120) and carbon monoxide detectors ($120) that also hook up wirelessly and include their own 85 dBa sirens. The smoke detector can monitor for both smoke and heat; the carbon monoxide alarm uses an electrochemical sensor with a life rated at five years. A medical pendant remote ($60) can be used to trigger a call for help, though wasn't included in our setup.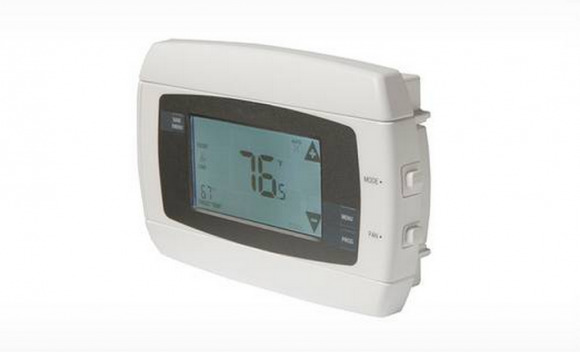 Home automation includes electronic locks and HVAC control, with a smart thermostat ($99) that supports seven day programming, two thermostat inputs and Z-Wave. It will link up with the Go!Control panel to integrate HVAC into the local and remote apps (more on which in a moment) as well as offering its own basic touchscreen control over temperature.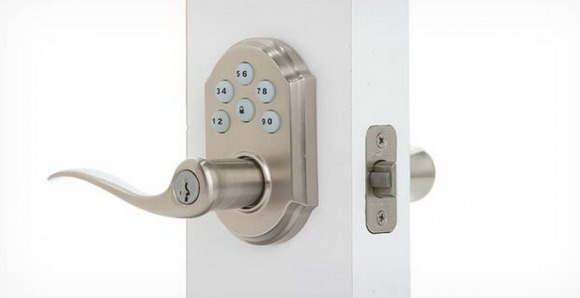 There are also automatic door locks ($199) with motorized deadbolts and both key and PIN entry; they link wirelessly via Z-Wave to the Go!Control panel. Using the Go!Control you can unlock them, or log into the system remotely – via smartphone apps or any browser – and unlock them at a distance. Three incorrect PIN attempts triggers the alarm automatically. They've proved particularly useful with a young child in the house – no more worrying whether you've left the back door unlocked – as well as when having guests to visit over Thanksgiving; it's useful to be able to remotely let family in while you're still stuck in line at the store.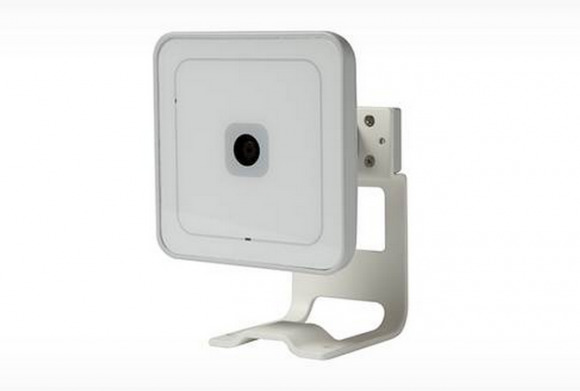 Two types of internal video camera are offered, a fixed model ($149) and a pan/tilt version ($199). Both record at up to 640 x 480 VGA resolution, and connect either via 10/100 ethernet or WiFi b/g to a Vivint wireless router; both can react to movement, with three adjustable monitoring windows with variable sensitivity.
There's also a privacy button that temporarily shuts the feed off, useful if you don't want to be watched exiting the shower or skinny-dipping in the pool. Vivint quotes 1 lux minimum light sensitivity on the pan/tilt camera and 0.4 lux on the fixed camera, though we found both only really worked with daytime lighting. Some IR LEDs would improve that.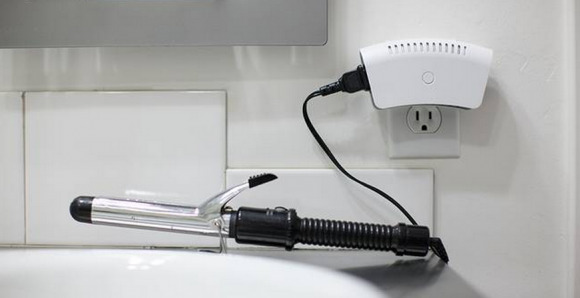 Finally there's the lighting and small appliance control box ($49), similar to an X10 appliance module, only using Z-Wave instead. They're compatible with all Z-Wave systems, too, not just Vivint's implementation, and have a socket into which you can plug lamps or small appliances such as coffee makers. Lamps can be set to cycle through 12 levels of brightness, or alternatively the control box can perform a binary on/off suitable for appliances. A second socket on the box acts as a regular outlet, but isn't controlled remotely.
All in all, with the multiple elements Vivint fitted, it's a system worth over $6,600, though you can obviously pare that back by being more conservative with your selection of components.
Control and Apps
Overly-complex controls can be the death of a home security or automation system: if they're too difficult for everyone who lives there to understand, then the system doesn't get used to its full capacity. With a little preparation – usually done by the Vivint installation technicians, who we found to be professional and swift – all of the various components can be properly named for display on the Go!Control panel.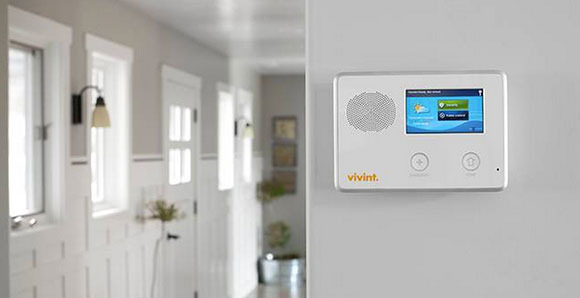 Lighting has on/off buttons, as well as dimmer level controls, while binary devices like appliances have simple on/off controls. Similarly the HVAC side of things clearly shows current temperature and desired temperature, as well as an obvious indicator as to whether the system is heating or cooling the home.
There's also "scene" or macro options, triggering multiple elements – such as turning on various lights or triggering electric curtains – which can be pieced together though wizards on the Go!Control panel. They can include HVAC control and be triggered by thermostat feedback, too, or by various security events: arming or disarming the system, for instance, or if the alarm is triggered or a fire/CO sensor goes off. Because Vivint uses generic Z-Wave, other manufacturers' kit can be hooked up, or indeed the entire Go!Control panel set up as a secondary controller to your existing system.
Vivint offers free iPhone, Android and BlackBerry apps for remote access, or indeed you can log in via a mobile or desktop browser. Current system and sensor status is shown, and you can arm or disarm the alarm and access live and recorded video clips from the cameras. Quality is solid – and can be scaled down to HVGA if bandwidth is low – though obviously it depends on the speed of your connection. The BlackBerry app doesn't support video access, however. You can read back through the past sixty days' worth of events, seeing things like when the alarms were turned on or off, and when the garage door was opened, with records of who exactly did it (if they used their mobile app or registered key fob).
Above: iOS interface on iPhone, Below: Android interface.
Performance
No matter how complex or simple, an alarm will quickly fall from favor if it goes off falsely too many times. Our only false-alarms were self triggered, accidentally setting off the sirens by hitting the wrong button – such as using the instant-arm key on the keyfob while we were still in the house.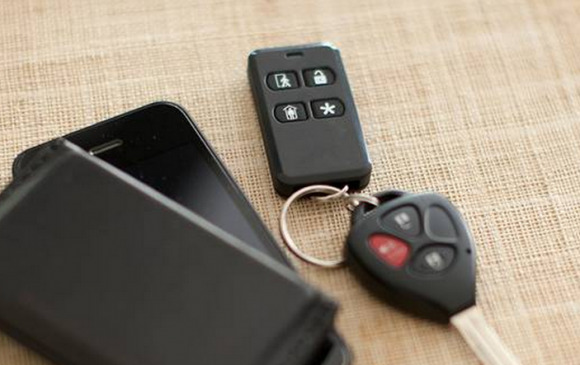 When the alarm does go off, the security team communicates through the main Go!Control panel, with two-way conversations supported. The same happens if the emergency button is triggered, either on the panel itself or on one of the pendants if present. They can arrange for the emergency services to attend or shut off the alarm if it's been triggered accidentally.
Pricing and Value
Vivint offers three basic packages – Security, Energy Management and Home Automation – which each come with a monthly rental/service fee and a starter set of equipment. Extra kit can be added as per the out-of-package prices quoted earlier.
Security is the cheapest, at $49.99 per month, with the Go!Control panel, three door/window sensors, a single motion detector, one key fob and the yard sign. The Energy Management package builds on that with a smart thermostat, single lamp/alliance control and twelve energy efficient lightbulbs, for $57.99 per month.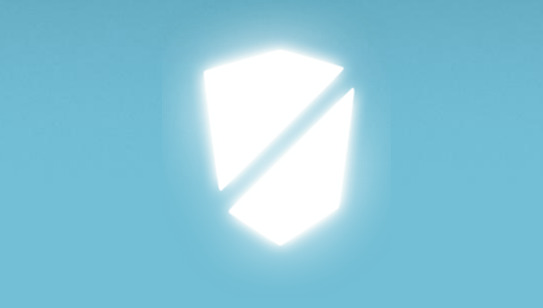 Finally, the Home Automation package is $68.99, includes everything from the two cheaper packages, and throws in a video camera and automatic door lock. There's an activation fee to be paid no matter which package you opt for, ranging from $99 for the Security package through to $199 for the Home Automation.
Those with any interest in home automation will know that there are plenty of DIY products around which offer remote control and security functionality. Remote light switches and appliance modules – either using ZigBee or another wireless standard, or cheaper proprietary links which we've had mixed results with on the cheaper options – are commonplace, and companies like Logitech and Dropcam offer streaming webcams that can push video to your smartphone.
Nest and Honeywell are pushing their "intelligent" thermostats for more intuitive and cost-effective HVAC control, though with prices around $249 they're still at the premium end of the market. Meanwhile, low-cost modular security systems have sprung up, such as Lowe's Iris, with starter kits from $299. While we haven't tested Lowe's system, customer feedback so far suggests patchy uptime could be an issue. It's worth noting that Vivint offers a Takeover Module ($60) which bridges its system with components from other manufacturers, and that since the system supports standard Z-Wave you don't have to limit yourself solely to the company's own range.
The drawback to piecing together a system from multiple suppliers is complexity. Each part – whether you put together security, cameras, HVAC control, automation, or some subset of them – is usually designed to work in isolation: so, your streaming video is pushed to one app or website, while your security system has a different app/site, and the degree to which they can talk with each other – if at all – varies considerably.
Wrap-Up
There are cheaper ways to piece together security, HVAC and automation systems. Various X10, Z-Wave and ZigBee ranges exist that bypass the monthly service charge, for instance. On the flip-side, you're pretty much left to your own devices when it comes to installation and maintenance: Vivint has 24/7 monitoring and next-day servicing. The geeks in the audience might sniff at that, but for those who prefer not to spend their time tinkering – or, perhaps, have family members who are more concerned with uptime than pure cost savings – the headache-free Vivint way has definite appeal.