Smart Battery Case for iPhone XS and XS Max leak in Apple doc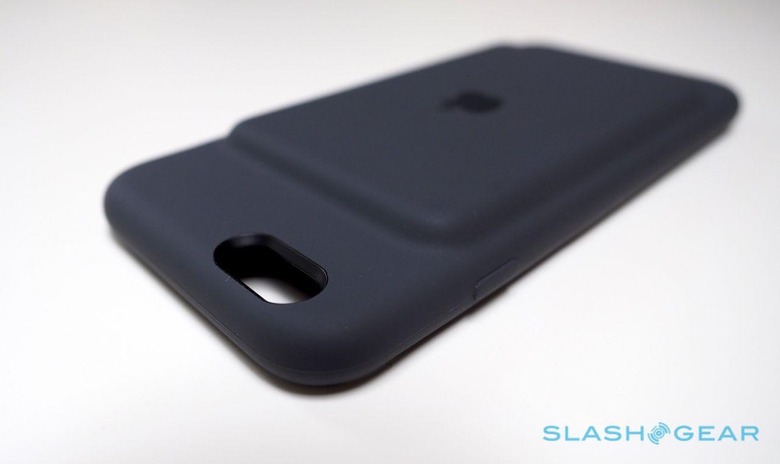 Apple's Smart Battery Case for the iPhone XS has leaked, with the upcoming hunchbacked accessory spotted in a purported merchandise guide for retailers. The Cupertino firm first launched a Smart Battery Case in late 2015, aiming to address iPhone 6 and iPhone 6s runtimes, though the accessories have been conspicuously absent for newer iPhones.
Recent rumors, however, suggested Apple was about to address that omission. Earlier this month, an icon for a new Smart Battery Case was spotted in watchOS 5.1.2 beta 2. That had a distinctive vertical cut-out for the iPhone XS' stacked dual cameras, in the process pushing the bulging battery pack itself further down the body of the case.
It was followed by hints that, this time around, Apple wouldn't just be focusing on its smallest phone. Instead, product names for three different models of new Smart Battery Case implied they were being readied not only for the iPhone XS but the iPhone XS Max and iPhone XR, as well.
Now a new document adds further weight to the reports. What's said to be a merchandising guide for retail employees in Apple stores has been leaked by Appleosphy, focusing on upcoming products. The document explains how accessories like cases should be arranged on wall displays, among other things.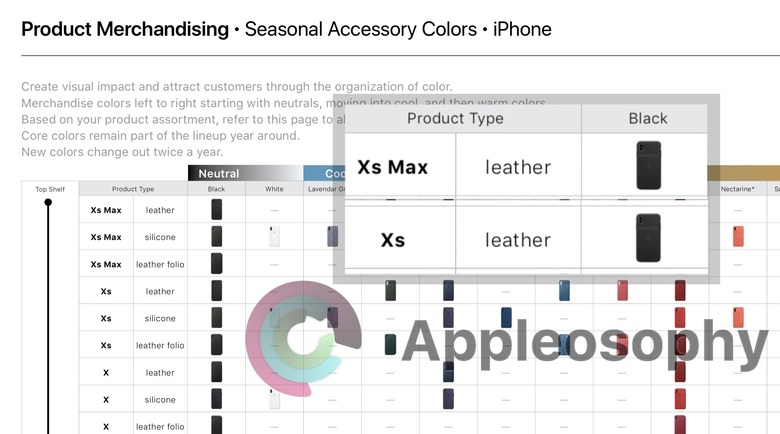 It shows a similar graphic to that which leaked in the beta watchOS release, described as a black case for the iPhone XS and iPhone XS Max. Unlike previous Smart Battery Cases, there's no sign of a white version. The document also does not name the cases specifically, though the bump of the battery is clear.
What's interesting its that the cases are also described as being leather. The last Smart Battery Cases were silicone, the rubber allowing the case to bend so that the iPhone could be inserted or removed.
The guide is dated for Fall 2018, suggesting that Apple may have intended the new Smart Battery Cases for iPhone XS and iPhone XS Max to launch before now. With the holidays fast approaching, it would seem unlikely that Apple would push the new cases out – despite past rumors indicating availability in time for the holidays – in a rush.
Full specifications are still in short supply. The Smart Battery Case for the iPhone 6s and iPhone 6, for example, promised up to 25 hours of extra talk time or up to 18 hours of LTE browsing. Exactly how large a battery Apple is squeezing into its cases this time around for the newest iPhones remains to be seen.