Apple Smart Battery Case for iPhone might be making a comeback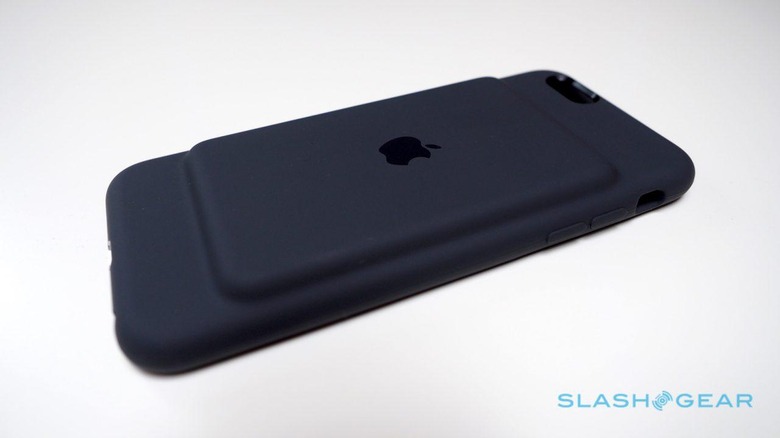 Though the list of Apple-made iPhone accessories is fairly short, one that manages to stand out is the Smart Battery Case. This case took on established brands like Mophie in the external power space when it launched for the iPhone 6s back in 2015, and though its design was a little strange, it got the job done well enough. Even though cases that offer an extra battery always seem to be in demand, Apple has never released a follow-up to its Smart Battery Case.
That leaves modern iPhones like the 8, X, XS, and XR without a first-party battery option of their own, but it may not be that way for much longer. Apple may actually be planning to revive the Smart Battery Case for its newer iPhones soon – at least, that's what an icon discovered lurking in the latest watchOS beta suggests.
READ MORE: Apple Smart Battery Case reviewThis icon was discovered by 9to5Mac in watchOS 5.1.2 beta 2 and would presumably be used to show the charge levels of a new Smart Battery Case. The icon itself is simple enough, but we can make some assumptions about the design of the new Smart Battery Case despite that.
For starters, it's fairly obvious that this battery case will be made with new iPhones in mind given the vertical orientation of the cameras in the icon. There also seems to be a far smaller chin in the new Smart Battery Case, which will definitely be nice to see. Assuming this is an accurate representation of the case's design, this new one could go a long way toward solving some of the complaints about the original.
Obviously, stumbling across an icon in a beta build of watchOS isn't hard confirmation that we're about to get another Smart Battery Case, but it's good evidence that Apple is at least considering a follow up. There's no word on when Apple may launch a Smart Battery Case for modern iPhones, but considering that it seems like it would make a perfect gift or stocking stuffer for the holidays, it might want to hurry up.