SlingPlayer for Boxee Box revealed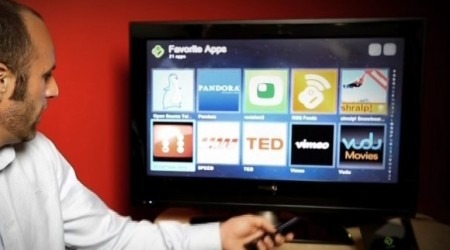 Sling has launched a new streaming app, SlingPlayer for Boxee Box, pulling in content place-shifted from your Slingbox directly to the compact STB. As with the existing SlingPlayer apps for mobile devices and tablets, along with the SlingPlayer for Facebook app released last week, the new option allows for remote control of an SD or HD video source – including setting and playing back DVR recordings – as well as streaming live TV.
The SlingPlayer for Boxee Box app requires a Slingbox SOLO or PRO-HD, and the company warns that – as ever – you'll need at least a 600Kbps connection for a SD stream or a 2Mbps or higher connection for an HD stream. Unlike the smartphone/tablet apps, however, this Boxee Box integration isn't a paid download, and will be added free instead.
The new functionality is part of Boxee's attempt to position its platform as a replacement to cable TV subscriptions and the like, with a TV tuner for local live TV access coming in January. Of course you might want to pair your Slingbox with a paid cable/satellite subscription, but this new streaming support may allow you to trim it down to a single sub rather than multiple ones.
The Boxee Box is priced at $179.99.
[vms 20919939d83326ebee5a]