Boxee Live TV coming January with $49 tuner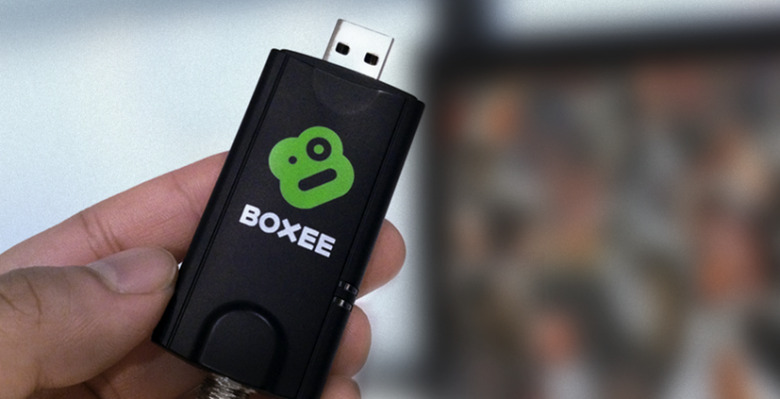 Boxee has officially revealed its Live TV plans, including a $49 Live TV dongle and a software update that will allow the Boxee Box to show free-to-air TV and unencrypted cable channels. Rumored last week, the Boxee Live TV update will be pushed out in January alongside the tuner, though it doesn't – yet – turn the Boxee Box into a DVR.
Instead, the company says it is focusing on live TV at present, putting broadcast content alongside the existing IPTV from Hulu Plus, Netflix, Vudu and others. That could change if enough people demand it, however; Boxee says "if we get enough users asking for DVR then we could take advantage of that other USB input on the back of the box and let a user connect a drive for recordings."
Boxee Live TV will only be available in the US and Canada initially, and those running a software installation of the app rather than the Boxee Box won't be able to use it either; third party tuner support is also non-existent, so you'll have to invest in Boxee's own $49 dongle. The Boxee Live TV tuner can be pre-ordered here.