Sleek Audio SA-1 earphones: custom tuning, bargain price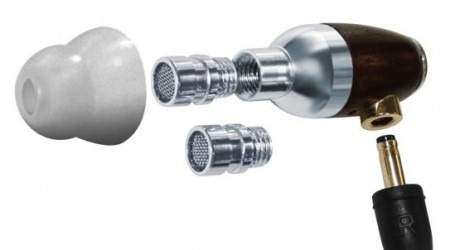 Sleek Audio have impressed us in the past with their range of high-end off-the-shelf and custom earphones, and now the company is circling back with a new, entry-level model. The Sleek Audio SA-1 earphones have customizable tuning, just as their SA-6 counterparts, but come in at a bargain $79.99 rather than $249.99.
The SA-1's have a custom tuned 6mm dynamic driver, enclosed in a gorgeous, tapered Siam rosewood body.  It also has Sleek's VQ Audio system, which in this case means a choice of two treble ports that screw into the earbuds; that way you can choose more or less treble depending on your tastes.
They also use the same connector as the rest of Sleek's range, which means you can switch headphone cables more easily (they'll offer colored cables in 2010, too) as well as plug in the company's lossless-quality wireless audio system.  The Sleek Audio SA-1 headphones are available to order now, priced at $79.99, and should start shipping in the second week of November.