SlashGear to race against piloted Audi RS 7 at Hockenheimring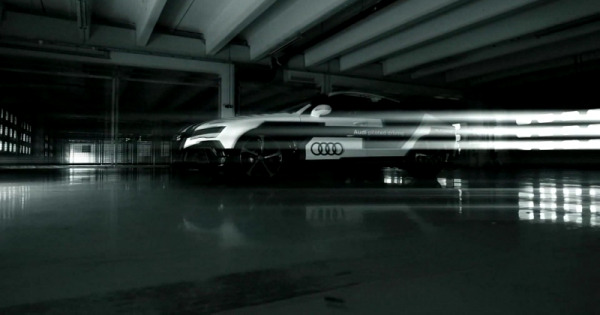 Automobile development has traditionally progressed on separate paths that only ever so rarely dipped into another's territory. That is most especially true when it comes to developments in driver assistance and autonomous driving technologies, more often than not geared towards sedans and consumer models. Audi, however, is pushing the boundaries with the RS 7, the world's sportiest piloted driving car, which it will put to the test at the Hockenheimring track. And SlashGear's Vincent Nguyen will be getting an exclusive first-hand experience before anyone else, in a race that will pit man against machine.
Audi's piloted driving system has been traditionally designed to take over from the driver in stressful heavy traffic situations. The test drive this week, however, will have no such slow-moving traffic. The self-driving Audi RS 7 is a sports car and only a race track will do it justice. Audi will be demonstrating the car's prowess at both autonomous driving and racing at the Hockenheimring in Germany, home to biennial German Grand Prix, the latest of which just happened this year. The track's fastest record is held by Kimi Räikkönen in 2004, completing the track at 1:13.780 in his McLaren MP4-19. While Audi has no delusions about breaking that record, its outlook on the RS 7's performance is absolutely positive.
The RS 7 is expected to reach a speeds of up to 240 km/h or around 150 mph. At that rate, the car should be able to have a laptime of over just 2 minutes, which is just around the current record held by rival BMW's motorsport M3 model of 2:02. The outcome could very well prove just how fast the Audi RS 7 is compared to a human-driven race car. And we will get to put that theory to the test for ourselves.
While everyone else will have to wait for the October 19 DTM Finale to see this piloted race car in action, SlashGear has had the honor to be the only US publisher to be invited for an exclusive appetizer before the public viewing. Our very own Vincent Nguyen, who has also taken road demons such as the Challenger SRT Hellcat and the Lamborghini Aventador for an "ezperienza" of a life time, will again be there in person to bring you the experience from behind the wheel. Not only will his driving skills be pitted against the Audi RS 7, which, as mentioned, can race at 150 mph, he will also be racing inside the machine itself.
How will his experience compare with our Chris Davies' time behind the also autonomous Tesla Model S P85D? Will he emerge victorious, proving man's superiority over the machine? And will he survive unscathed from the clutches of Audi's sportiest piloted car? Join us on October 14 local time and keep your eyes glued to our Cars tag portal as we bring you the answers, the sights, and the feels of this exhilarating once-in-a-lifetime exclusive experience.