SlashGear hits GDC 2014: Game Developer action all week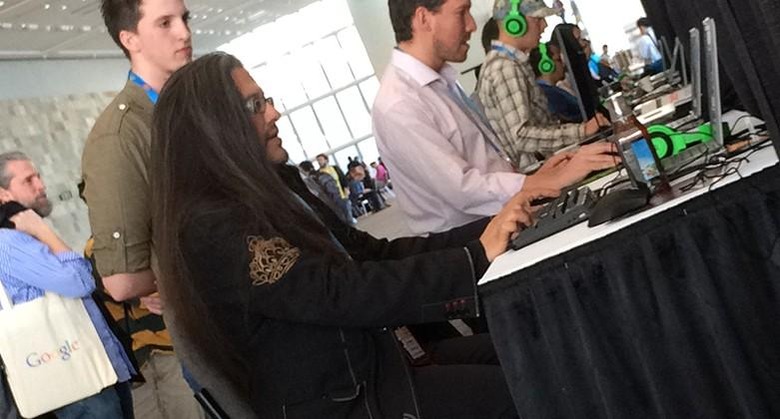 The gaming developer action has begun this week in San Francisco, California, as we descend upon the 2014 version of GDC, the Game Developers Conference. This conference is held at the Moscone Center this year, the same as Apple and Google conferences of years past, lasting this whole week – yesterday until the 21st, Friday. The fun begins with none other than a "Deathmatch with John Romero", co-creator of DOOM, playing the original in the deadliest of multiplayer fashions.
Having seen the other half of this epic equation back in October of 2013 when John Carmack appeared at NVIDIA's Montreal event, we can now be fragged happily. If you look closely at Romero's setup – along with the other gaming notebooks above – you'll see some Razer accessories galore made for the finest in blasting or slicing up of opponents.
Tonight we'll be headed to Sony's special event for the reveal of their futuristic virtual reality headset – that's what we expect to see, anyway. We'll be hitting up a Google Glass session this afternoon, there's an Oculus VR session tomorrow, and a whole lot more throughout the week as well.
To follow SlashGear on this path, be sure to hit up our official GDC 2014 tag portal. We'll be here all week, catching the lay of the land and delivering all the sweetest in gaming news right from the source. Stay tuned!