Razer Adaro Headphones And Earbuds Series Hands-On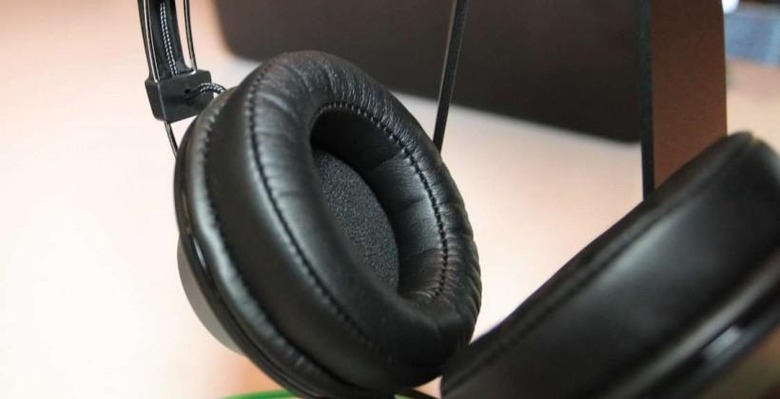 While we won't go too far into the long-term listening experience involved in the Razer Adaro series headphones and earbuds appearing this week at CES 2014, we will say this: they look and feel great. Straight from Razer we've heard that they've gone back to the drawing board with this whole series, bringing on what they suggest is three key points: durability, comfort, and "uncompromising audio quality." And they come in black and green, imagine that!
Razer's Adaro In-Ears work with 10mm neodymium magnet drivers and a flat cable ready to avoid tangling – good luck on that, but we're still all about the quality of the cable nonetheless. These buds work with milled, aluminum bodies, and they'll come with a fancy carrying case when they're out. They're also rolling with gold-plated 3.5mm audio jacks and a cord that's 1.3m long.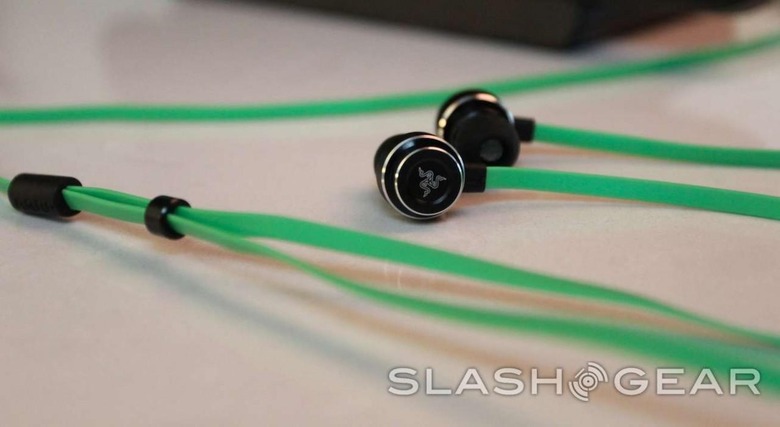 Several headphones have been released in this Adaro collection, including the Stereos, Wireless (Bluetooth), and DJ. Up close and person, these phones feel like the head of quality. They're just about the opposite of your everyday, run of the mill plastic units, instead working with high-end parts you'd expect out of a much more expensive set of phones – that's across the whole range, mind you.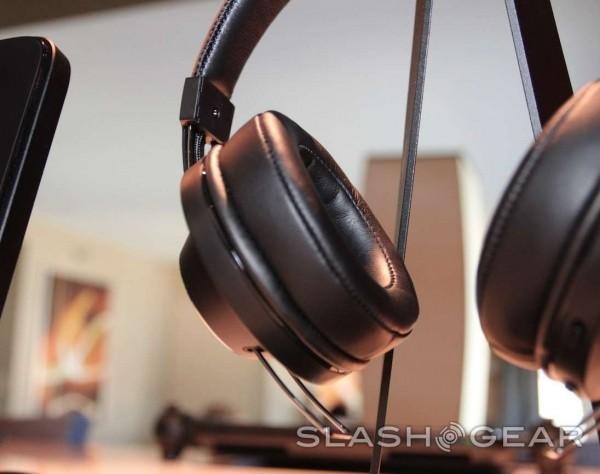 With the Adaro DJ set you've got 50mm neodymium magnet drives and a cable length of 1.3 meters. They fold up to a lovely transportable ball and work with a swappable cable system with a 1/4-inch audio adapter and a carrying case as well. The Adaro Wireless phones work with custom-tuned 40mm neodymium magnet drivers, and you'll be working with Bluetooth 4.0 wireless connectivity with aptX. Able to be recharged, these headphones work with "up to 20 hours" of playback.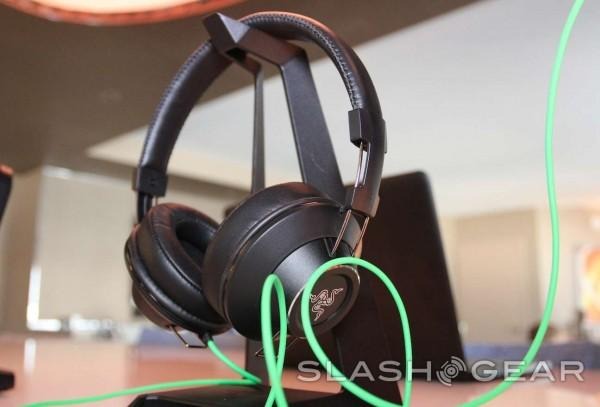 The Adaro Stereos analog headphones work with custom-tuned 40mm neodymium magnet drivers as well, working with a fully adjustable headband – like the other sets, of course – and they've got the prerequisite 3.5mm gold-plated headphone jack as well. The whole set will be coming this year, and pricing and release details down to the exact day have not yet been solidified – keep an ear on our Razer tag portal as we find out more!