Razer Rolls Out Adaro Series Of Headphones And Bass-Centric Earbuds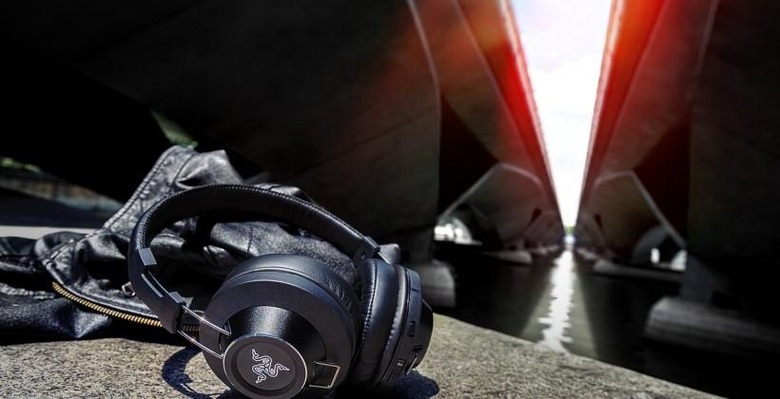 Razer has launched four new headphones and earbuds, all of them falling in the Adaro series of products. With this roll out comes the Adaro In-Ear Analog earphones, the Stereo Analog Headphones, Wireless Bluetooth Headphones, and DJ Analog Headphones. All four headphones are available now, and is evidence of Razer's increased entrance into the market of personal entertainment with an audio focus.
The analog earphones are the only earbuds in the mix, with Razer saying they have a heavy bass, as well as 10mm dynamic drivers and a precision-milled aluminum body. The stereo analog headphones feature 40mm neodymium magnet drivers, as well as leatherette ear cushions and an anti-tangle braided-fiber cord. Both are priced $79.99 and $99.99, respectively.
Rounding it out is the wireless Bluetooth headphones, priced at $149.99 and featuring Bluetooth 4.0 with aptX technology. There's likewise 40mm neodymium magnet drivers and the promise of "extreme comfort". Last but not least, the DJ Analog cans are designed specifically for performers and those in related industries, offering 50mm dynamic drivers and sound isolation. The DJ headphones are priced at $199.99 USD.
Said Razer CEO Min-Liang Tan: "Making technically advanced headsets to meet the extraordinary requirements of professional gamers has been a primary focus for us for years, and applying that competency to the development of headphones designed for music lovers is a natural extension for the business and our fans. For some time now, we've been asked to come out with a line of headphones that addresses the other interests of our community. The Razer Adaro lineup offers just that: high-quality, portable audio for kicking-back, traveling and training, and even for making music."
SOURCE: Razerzone