Sennheiser has a fix for bad GoPro audio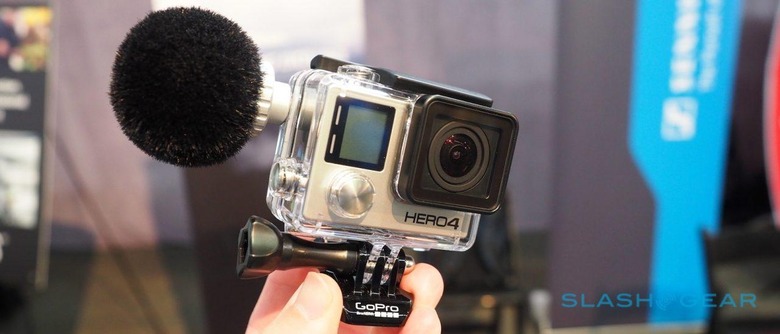 GoPro's action cameras might be the go-anywhere video recording option for racing, biking, and other extreme sports, but the audio they capture has always been the ugly sibling. Sennheiser, though, believes it may have the answer with its new, microphone-toting GoPro camera case, one of the first products to launch under the GoPro Developer Program.
It hardly comes as much of a surprise that most GoPro users generally junk the audio and use them for video-only capture. The microphones themselves usually struggle to pick up clear sound through whichever action housing the camera is locked in; if you do get audio, it's often punctuated with knocks and rattles.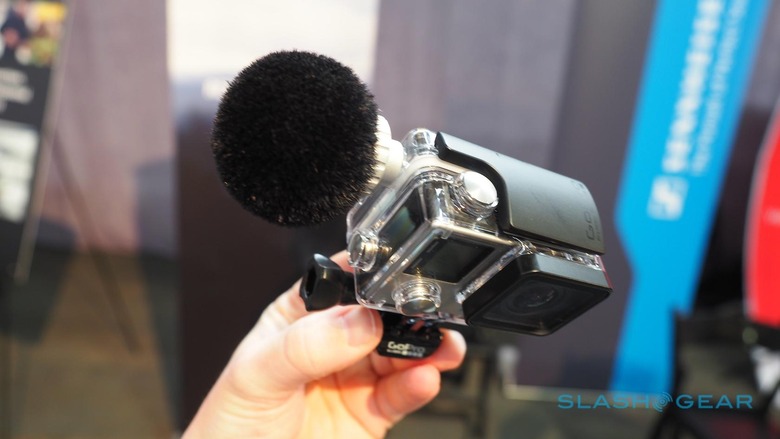 Sennheiser's fix is a microphone specifically targeting GoPro users. It's based on a tiny, waterproof capsule mic – more commonly used, the company tells me, on-stage for discretely picking up actors and singers – with a custom-designed, in-house windscreen.
That's capable of cutting out wind noise at up to around 40 mph, Sennheiser tells me, while still recording accurate sound from the environment. I listened to back-to-back clips from the GoPro's built-in microphone and the Sennheiser prototype, and the difference is night and day: you could actually use the audio from the latter in a production video.
Sennheiser says it's still working on the final design, but envisages a replacement back-plate for the standard GoPro shell. That will clip onto the back of the camera and latch securely into place, and be suitable for anything from trail biking, through in-car recording, to underwater filming.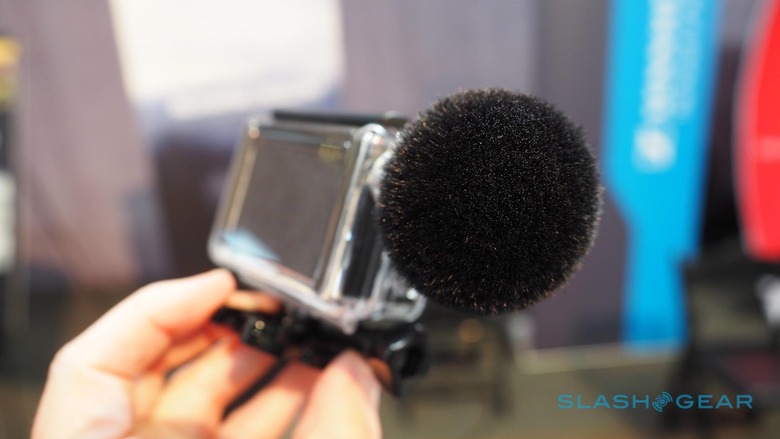 Final pricing is yet to be decided, but I'm told it'll be around to $200-300 mark when it goes on sale later in the year.
It's not the only GoPro-certified product Sennheiser has in the pipeline, however. The company also showed me a working, production-ready version of its AMBEO 3D virtual-reality microphone, which was first discussed back at CES 2016 in January.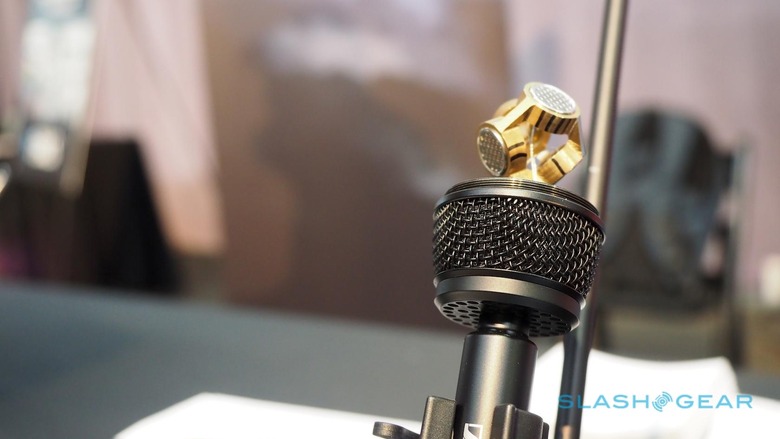 Intended to take virtual reality audio beyond the most commonly-used processed stereo, the microphone – which outwardly looks like a regular mic, but inside captures sound individually from four quadrants – is intended to be mounted on a special rig with a GoPro 360-degree VR camera array on top, such as the company's six-HERO-toting Omni.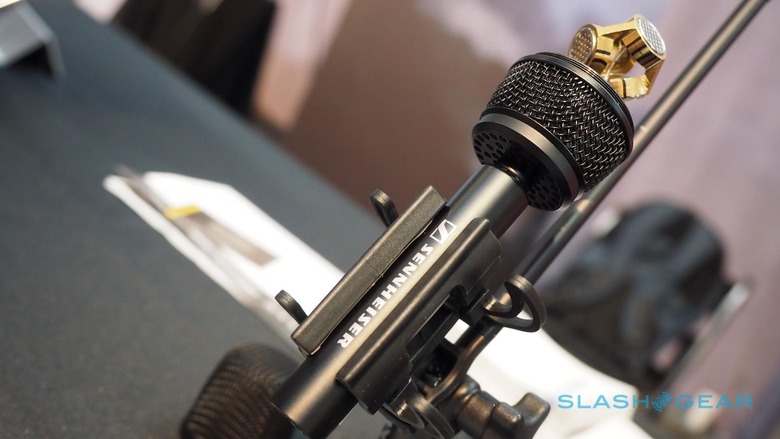 In fact, the microphone itself is one half of a software and hardware solution for VR audio: after some processing with Sennheiser's companion app suite, the raw recording is converted into the common Type-B format compatible with many virtual reality editing tools as well as headsets. I tried it out with a Samsung Gear VR and a regular pair of Sennheiser stereo headphones, dropped into a virtual hall with a pianist, the playing of which changed realistically as I turned to face her or away from her.
Sennheiser expects the AMBEO 3D virtual reality microphone to launch at the end of 2016, priced at under $2,000. [Update: an earlier version of this story suggested the microphone would cost around $1,000; we apologize for the error]