GoPro Omni packs six HERO4 Black cameras for perfect spherical video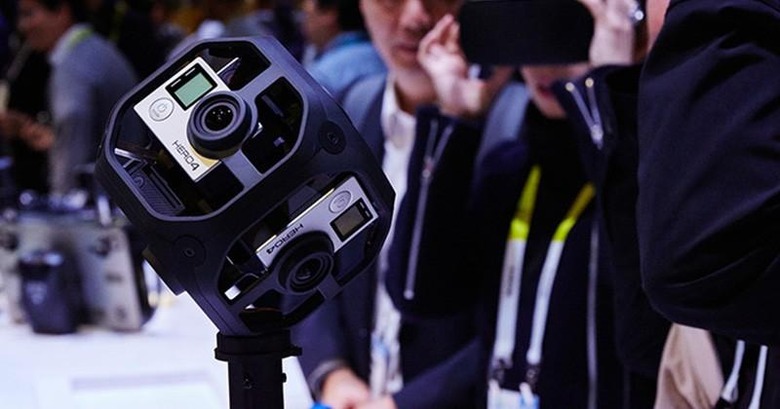 GoPro is known for making cameras that can go almost anywhere. If you want to strap a camera to your head while you bike down a mountain, they're the ones that you're probably going to turn to. Well now the company has unveiled their new Omni rig, which they hope you'll use for all of your 360-degree VR video needs.
While we don't know a lot the intimate details about the new Omni rig, they have given us a little bit of info to give us a taste. The rig will take six HERO4 Black cameras and sync them up, allowing you to create a perfect spherical image. This means that your resulting video should have the same quality that you find on their HERO4 Black cameras, no matter where you're looking.
The cameras aren't the only piece of hardware inside of the rig. GoPro has fitted a special processor at the center of the device, which is responsible for the pixel-level synchronization between each of the cameras. They haven't explained what "pixel-level synchronization" means, exactly, but my guess is that it will analyze the overlapping pixels from each camera, and use that information to ensure that the footage is kept perfectly in sync with the others.
No pricing or availability was announced today, but they are planning to show off the device at NAB 2016, later this month. Today was merely a teaser, and we can likely expect the full announcement when they debut it at NAB.