With the release of the G4ME ONE gaming headphones alongside the slightly higher-end G4ME ZERO, Sennheiser reminds the public that they're not just satisfied with bringing music to the aviator-inspired ear-blaster market. Here we're concentrating on the G4ME ONE – with extra noise-blocking and memory-foam in the ZERO, you can just assume that the more expensive set is just that much better. Here in the G4ME ONE we've got an exceedingly comfortable experience with just as fine a quality in sound delivery as we heard in the Sennheiser Momentum (in black).
These headphones are designed to be seen, that's for certain. They've got a black strap up top and white and red throughout, with red padding inside the phones to remind you that you're about to get some heat on the eardrums. You're working with 50 Ω impedance and a sound pressure level of 116dB in these phones, with a frequency response between 15-28,000Hz. In short, that means they'll be well above the everyday off-the-shelf headphones users pick up from the department store in the iPod section – these are made for professional action.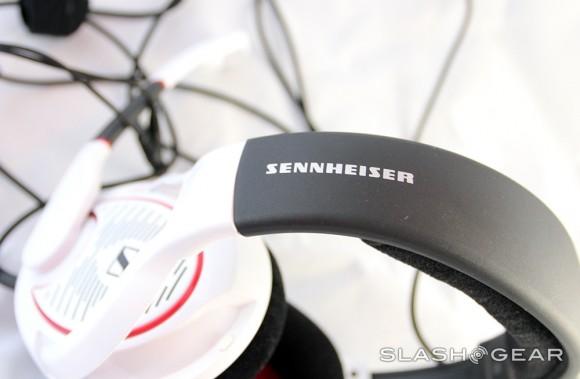 This set of headphones use of velvet and soft padding makes for an experience I'd liken to a lovely pair of earmuffs. The pillowy top of this set gives the sensation that you've sought out comfort, then they disappear. While this G4ME ONE headphone set does is not light enough to suggest it's low-end, it's certainly not heavy enough tn need to take a rest from for hours on end.
The microphone is one of the key elements in this setup, especially given the fact that Sennheiser makes the equipment that games like Hitman Absolution (still an awesome game) were recorded on. The microphone on this unit turns on when you pull it down from the side of your head, then turns off again when you pull it back up.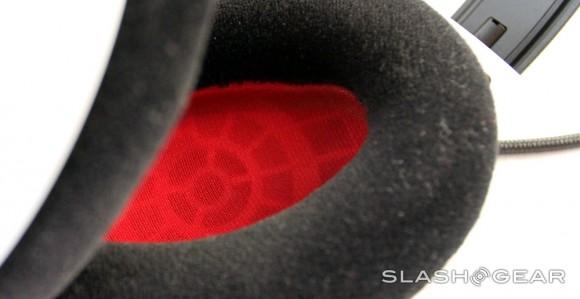 Working with a frequency response between 50-16,000Hz and a sensitivity between -38 dBV at 94 dBSPL, you'll be able to be heard no matter how lightly you're chatting or screaming – and we've done both. This microphone setup also works with an exceedingly precise noise cancellation system which we've found to all but knock out sound outside a short radius around one's head.
You've also got the guarantee that this headset will bring on accurate game sound reproduction with Sennheiser's implementation of "E.A.R." technology, which in practice means they work on the sound from start to finish and make sure it sounds just as they mean it to. You've also got a hardware dial on one of the ears of this set that allows you to control volume – a simple addition that makes all the difference for quick adjustments.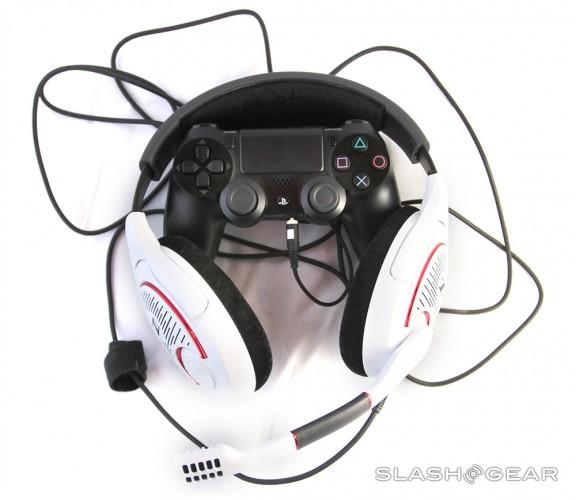 One final element you'll want to know about when considering this pair of phones for yourself is the fact that the physical cord is split into headphone and microphone plugs. Unless you've got separate ports on the device you're working with OR you have an adapter, you'll be using one or the other exclusively – this'll happen on the PS4's DualShock 4, for example.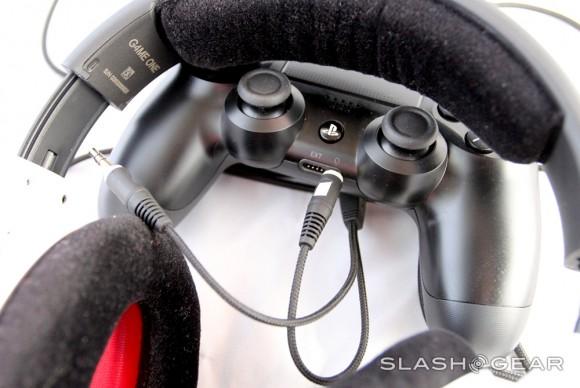 Lucky you, Sennheiser also makes just such a combo audio adapter by the name of PCV 05 (504518), working with 2 x 3.5mm stereo jack plugs to 1 x 3,5mm 4Pol jack plug. Simple as can be. The G4ME ONE headphones themselves cost a cool $249.95 and are available immediately if not soon.