Sennheiser MOMENTUM Black headphones Review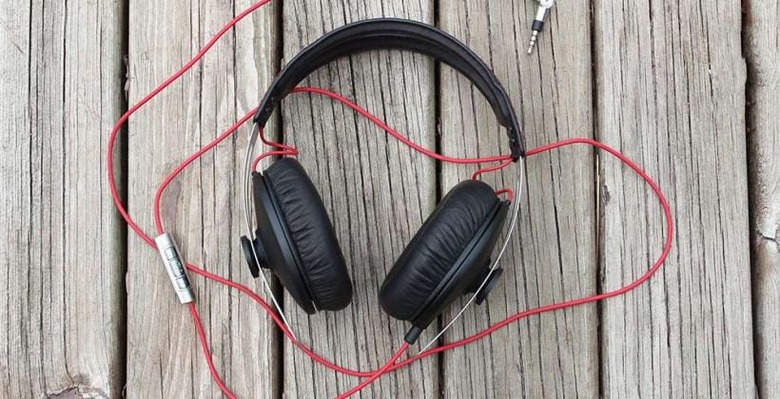 Earlier this year we got our first look at Sennheiser's MOMENTUM at CES, a lovely stark looking set of headphones made of metal and leather. Here in the summer of this year we've had our look and listen to the set, and right at the dawn of the multi-colored fashionable expansion to this headphone lineup – those are also on-ear while these MOMENTUM phones are over-ear. These are the black, and these are the ones you'll see in wild right this minute.
Of course these phones are also available in Brown right this minute, and up through this week they're still just existing in the two tones. But it's the sound we're wanting here, and it's sound Sennheiser delivers. The following is true of this pair of headphones, no matter the color:
• Impedance: 18 Ω
• Frequency response 16 – 22000 Hz
• Sound pressure level (SPL) 110 dB
• THD, total harmonic distortion < 0.5%
• Contact pressure 2.8 N
• Load rating 200 mW
• Weight 190 g
The quality is tight – these phones offer a high-end, well balanced bit of sound with an emphasis (not too much, just right) on the bass end. These phones work just as well as a daily driver for a smartphone as they do for the deep darkness of a basement gaming PC experience.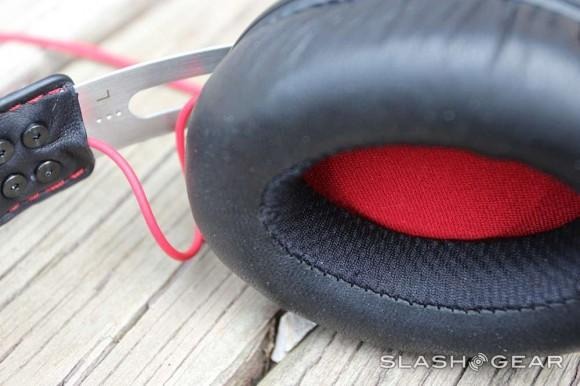 The cord you're seeing leading up to this set is one of two included in the box. You'll be getting a carrying case with the set that holds all the gear you get here safe while you travel, and you'll want both cords for the many uses they make themselves useful for. There's one with a bendy tip, a plug with a joint in it, 3.5mm like the rest, this cord working with a remote as well – ready to work with Apple devices right out of the box.
The other works with a bit less flare, the both of them made with plugs for your mobile devices and massively powerful gaming PCs the same. There's also an adapter in the package for connecting to a guitar amp, if that's what you'd like to kick it with. The two cords in the box connect interchangeably to the phones, snapping in tight.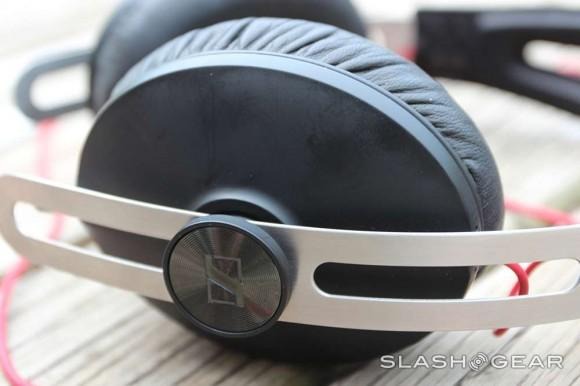 The phones adjust with a sliding bit of soft plastic keeping tight against metal, while the two phones are connected by a thin bit of red cord. These phones are made of an amalgamation of metals, leathers, and plastics, and they're not going to be destroyed easily – but they're not meant to be used out in the mountains or tossed around one whole heck of a lot either. They're not rugged so much as they are de-facto prepped for looks nearly as much as they are for high-powered sounds.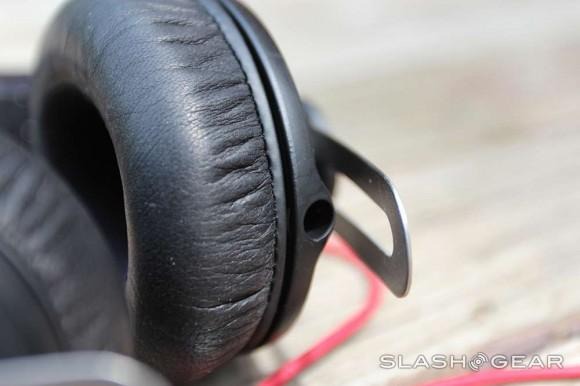 The set are ringing in at $349.95 for the black edition we're experiencing here, straight from Sennheiser. There's a brown edition as well, and as mentioned above, there's an on-ear edition of the phones headed to market soon too, in lovely tones for many occasions. Keep an eye out for the finer materials surrounding the sound.