Galaxy Tab S3 renders seem to release all details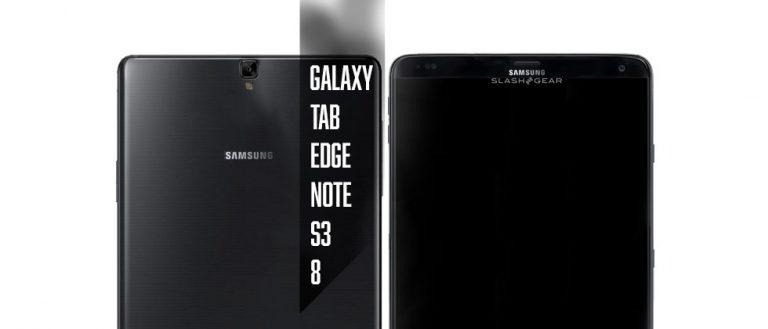 Today we're having a look at the next Samsung Galaxy Tab tablet device that'll likely appear at the next big Samsung event. This device has been a long time coming. With the last Samsung Galaxy Tab S slates released all the way back in August of 2015, it's high time the line continue on. And what better time to do it than a point at which Apple's iPad business seems to be on its way out?
It might be just the right time for Samsung to get back in on the tablet game. Just yesterday Apple let it be known that their iPad business is not growing – and in fact is falling off at an extraordinary rate. Samsung might be able to come in and fill that gap – if there is a gap to be filled.
The first image we've got here shows the Galaxy Tab S2's FCC filing from several years ago alongside its real-life counterpart. Below that is the FCC listing for the newest Samsung Tab device, as it appeared this week. Notice how different it seems already.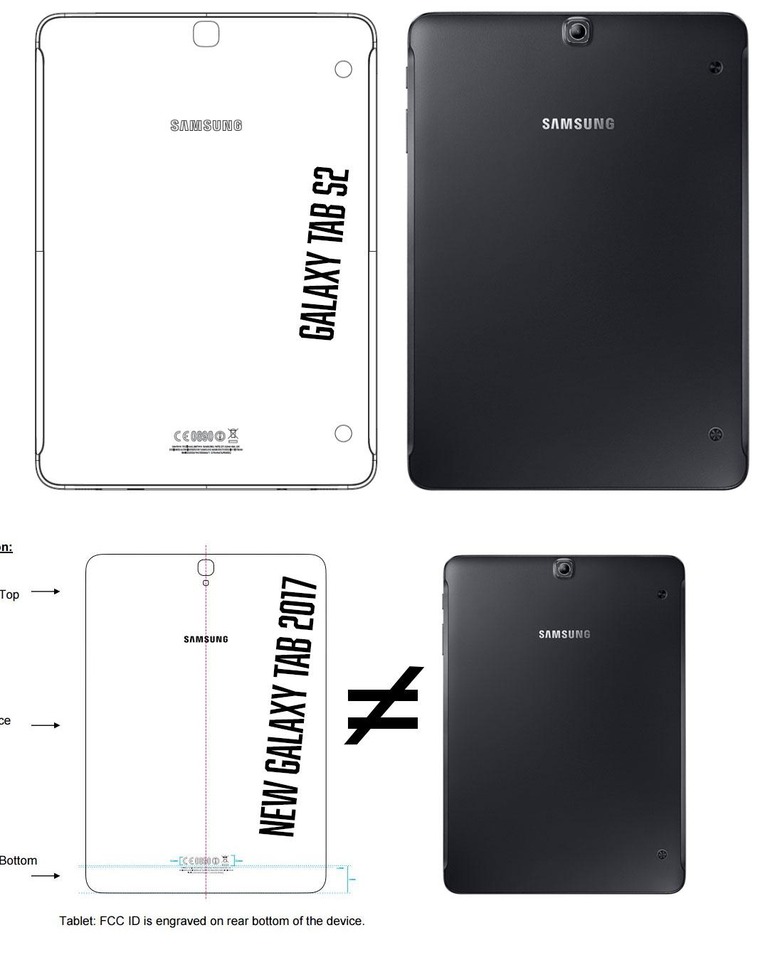 The FCC does not always require that the drawing of the FCC label location be 100% accurate. In face we've seen some really, super, extremely general images appear there – boxes representing phones, for example. But given the detail Samsung has provided in the past to the FCC for these sorts of drawings, it's a relatively safe bet assuming this drawing is accurate.
Next we're going to have a peek at the rendering we've been provided by a helpful reader. Thanks, anonymous reader, your work is appreciated! If what we're seeing here ends up being a reality, the Samsung Galaxy Tab S3 will be a very close relative to the Galaxy S7 and possibly Galaxy S8 in industrial design.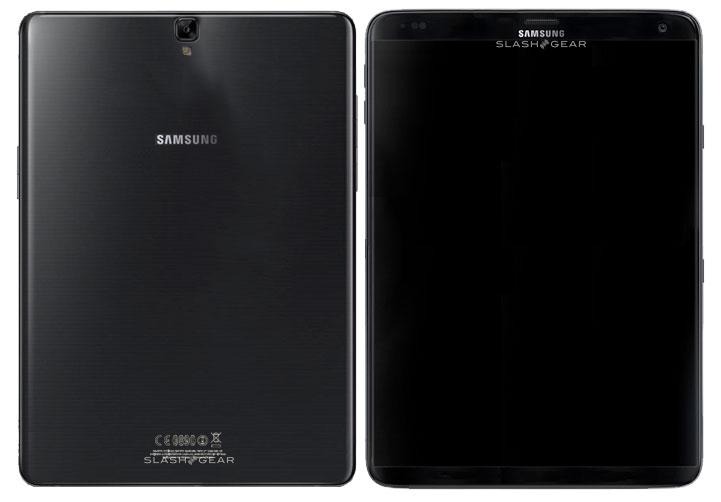 This rendering runs with the suggestive image provided this week by Samsung's Mobile World Congress 2017 invite. Instead of using the flat displays we've seen on Galaxy tablets since the dawn of the Tab, this release could have an "Edge" display. The display would fall down off the sides – at least two sides – to make the device far more unique than the line has ever been in the past.
Next we're going to have a peek at a set of specifications that've been provided by leaks, insider sources, and educated assumptions about this device. To be extra super clear: this is not an official set of specifications from Samsung. Until the event, we will not know the full set of specs from Samsung, officially.
• Display 9.6-inch 2048 x 1536 pixel 4:3 aspect ratio, AMOLED
• Processor Qualcomm Snapdragon 820
• RAM 4GB
• Internal Storage 32GB, 128GB
• Back-facing camera 12-megapixel camera
• Front-facing camera 5-megapixel camera
• Android version Android 7.1 Nougat
• Connectivity Wi-Fi, Bluetooth, USB-C
Sound like the sort of device you'll be looking to upgrade to now that most of the Android-manufacturing world has stopped making tablets? Could Samsung spark their interest once again? We can only cross our fingers and hope.