iPhone sales set new record but iPad plummet continues in Q1 2017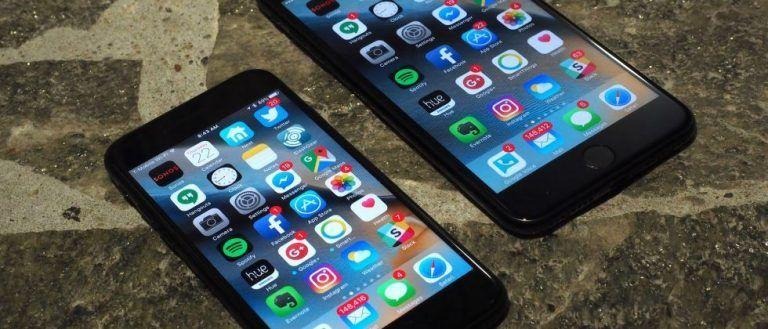 Apple has announced its latest first quarter earnings, revealing good numbers mostly across the board, including an all-time quarterly revenue record. iPhone sales are particularly exciting, with company CEO Tim Cook announcing that Apple sold more iPhones over this past holiday season than ever before. It wasn't all good news, though, as the iPad — while climbing a bit over the company's Q4 2016 numbers — saw significant year-on-year decreases.
Speaking about its latest earnings figures, Cook said: "We're thrilled to report that our holiday quarter results generated Apple's highest quarterly revenue ever, and broke multiple records along the way. We sold more iPhones than ever before and set all-time revenue records for iPhone, Services, Mac and Apple Watch." He went on to say that Apple's Services 'grew strongly' in comparison to 2016.
Among its mass of good news is the iPhone, of which Apple says it sold 78.29 million units in the fiscal quarter that ended on December 31, 2016. This is a significant jump over Q4 2016's iPhone sales number, which was 'only' 45.51 million units. Year-on-year, though, the iPhone's rise wasn't as dramatic, increasing from 74.78 million units in the first quarter of 2016.
"Demand for iPhone 7 Plus exceeded demand throughout the quarter," said Cook during the company's earnings call, "and we came into supply-demand balance in January." Overall, Apple saw the iPhone 7 Plus comprise a larger portion of its iPhone sales than past Plus handset models. The average iPhone selling price for the last quarter was $695 USD.
On the flipside, though, is Apple's other mobile device, the iPad, which saw a drastic year-on-year decrease of 19-percent for units shipped. Whereas Apple reported shipping 16.12 million units in the first quarter of 2016, it only reported 13.08 million units for Q1 2017.
The Mac, meanwhile, saw more steady figures, with Apple noting only a modest year-on-year increase. Whereas the company reported shipping 5.31 million units in the first quarter of 2016, it reported shipping 5.37 units for its Q1 2017 fiscal quarter.
SOURCE: Apple