Samsung Galaxy Tab S2 hands-on: Finally, new Android tablets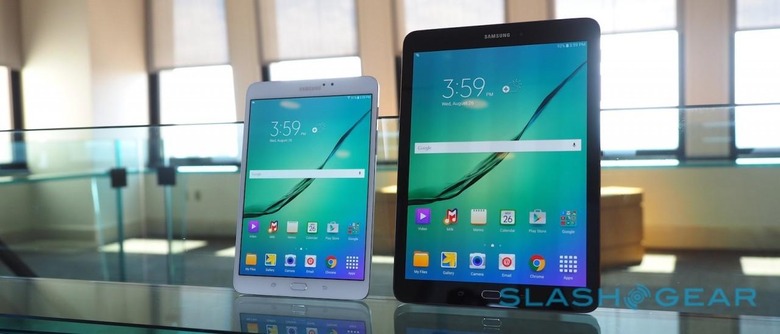 It's been a dry year for high-end Android tablets, something Samsung aims to change with the new Galaxy Tab S2. Directly taking on the iPad Air 2 and iPad mini 2 with both 9.7-inch and 8-inch screen sizes, each running at a crisp 2048 x 1536, the two slates come in WiFi-only and WiFi+LTE form.
Aesthetically, the plastic and chrome feels more akin to the Note 4 than the glass and metal that Samsung has used to good effect with the Galaxy S6. That does keep them light, however, with the larger Tab S2 coming in at 389g in WiFi-only form, or a positively waifish 265g for the smaller version.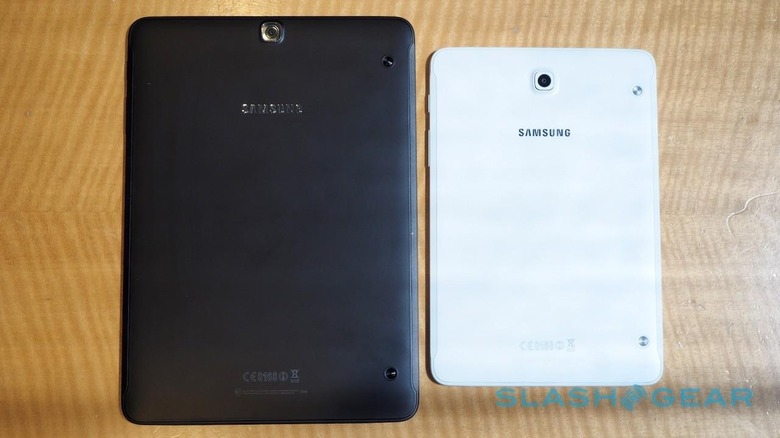 They may be plastic, but they feel solid, if a little less premium than the metal body of the iPad duo. Really Samsung is pushing the weight difference, however, and even after a few minutes of holding the larger model single-handed my wrists were thankful for it. Samsung says that the number one use of tablets remains e-reading, hence the obsession with bulk.
Inside, there's one of Samsung's Exynos processors, an octacore with four 2.1GHz cores and four 1.9GHz cores. It's not quite as speedy as what you'll find in the Galaxy Note 5, and you don't get as much memory, either: 3GB rather than the phablet's 4GB.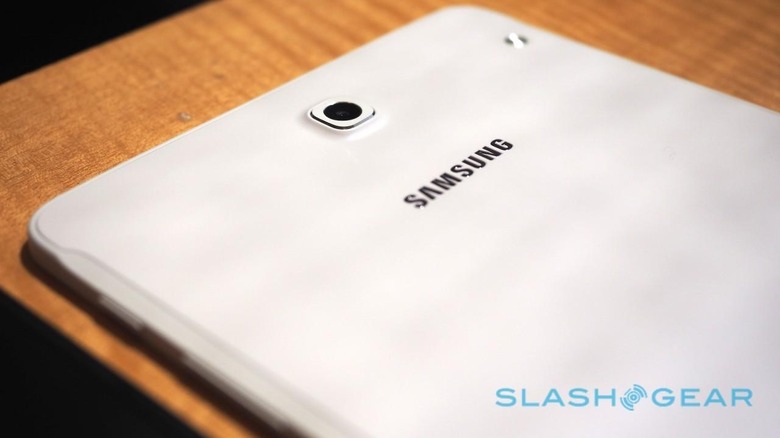 On the back there's an 8-megapixel camera with f/1.9 optics, good for up to 2560 x 1440, 30fps recording. The front camera is 2.1-megapixels. You get a pro mode in the camera app, but not the YouTube Live Broadcast feature from the recent phablets, and Samsung tells me there's no current word on whether that'll change any time soon.
Some of the frustrations from the original Tab S have been addressed. The Tab S2 has a tap-style fingerprint sensor in the home button, not the swipe version its predecessor used. There's USB fast charging, but neither wireless charging nor USB-C; Samsung says the new port is being considered, but obviously not in time for this refresh.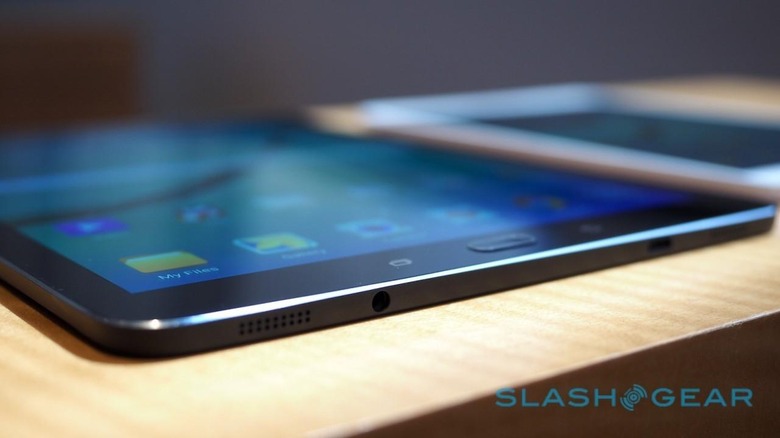 Something Samsung is hoping will drive both phone and tablet sales is SideSync, which allows Galaxy smartphone users – like those with the new Note 5 and S6 edge+ – to remotely access their handset from the Tab S2. It perhaps makes a little less sense than it will on a laptop, where the full keyboard makes messaging more speedy than pecking at the display, but it's a useful shortcut to switching photos and video from one to the other.
Similarly Quick Connect aims to streamline the connection between tablet and TV, much in the way that Apple's AirPlay operates. Certain Samsung TVs in the 9500 range will be able to beam back their content to the Tab S2, too.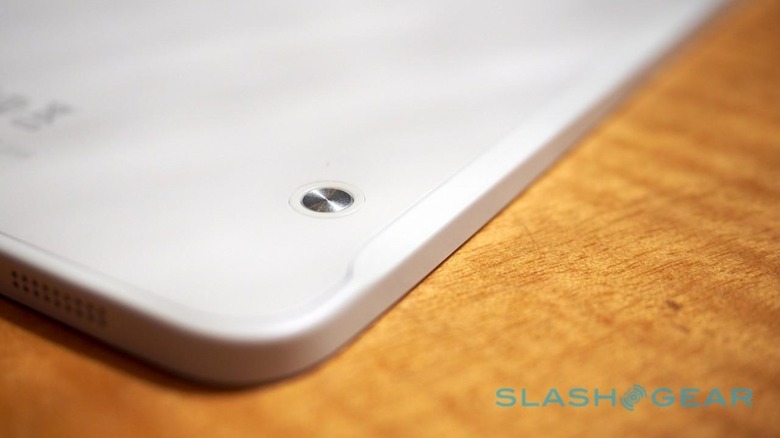 As with the previous Tab S models, Samsung will be offering a number of covers and other accessories. The covers clip onto two spring-loaded circular nubs on the back, while there'll be a keyboard accessory for easier text input.
When they go on sale come September 3, the 8-inch WiFi model will be $399.99 for 32GB, while the 9.7-inch WiFi will be $499.99 for 32GB. Best Buy will have a $599.99 Tab S2 9.7-inch with 64GB and WiFi-only, while the 9.7-inch LTE model will be $599.99 for the 32GB version.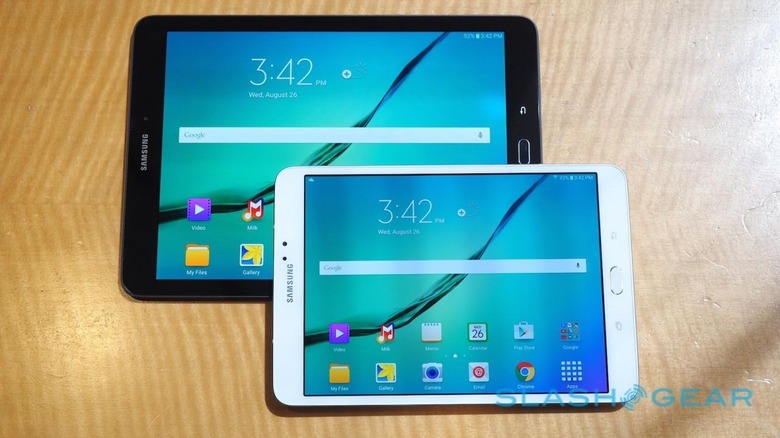 AT&T, Verizon, T-Mobile, Sprint, and US Cellular will each be offering the Tab S2, with their own pricing schemes and data packages. Samsung will offer black, white, and gold finishes.
The tablet market has notoriously been struggling in recent years, with the turnover rates among existing owners lower than some had predicted. Samsung's new models don't reinvent the wheel, but they do give Android fans some high-end love that, with Google's Nexus models languishing, has been sorely absent.