Second-gen Sony VAIO P gets teardown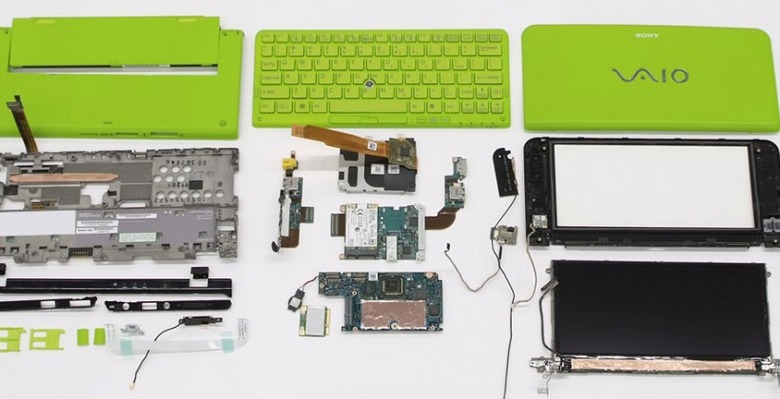 Sony's second generation VAIO P might arguably only be a gradual evolution of the company's resolutely-widescreen ultraportable platform, but that doesn't mean we don't want to see it in a teardown.  Japanese site PC User have done the honors, taking a lime green VAIO P and stripping it down to its constituent parts.
As with the Sony VAIO X, it's obvious that the company's engineers have done some sterling work squeezing all the necessary components down to suit the 1.4lb VAIO P form-factor.  Unfortunately, they've also made some compromises; for instance, the SSD Sony have used has a non-standard connector, which will likely make upgrades a headache.
Still, there's also more efficient cooling systems thanks to a magnesium alloy frame, which should hopefully avoid the VAIO P from burning up your lap, and Sony have moved around a lot of the components having learned layout lessons from the first-gen machine.  Still very niche, then, but an impressive piece of design and engineering all the same.
[via jkkmobile]