Scion FR-S reborn as the 2017 Toyota 86 with more power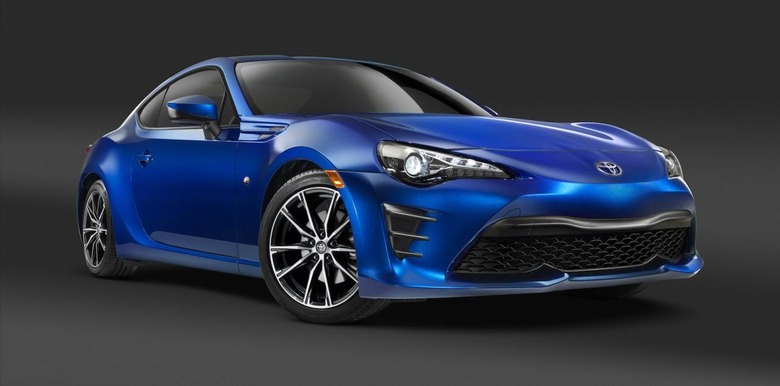 Arguably the most appealing car in ill-fated Scion's line-up has been rebranded by Toyota, and it's with a name that many agree the compact sportscar should've had in the first place. The Scion FR-S, the two-seater Toyota developed with Subaru, will be sold as the 2017 Toyota 86 when it joins the line-up this year, echoing the name under which the car is sold elsewhere in the world.
It's not the only change, mind, and the others might be of even more interest to would-be coupe buyers. Toyota is also giving the 86 a mild performance bump, as well as tightening up its suspension.
So, the 2.0-liter, 4-cylinder engine is now good for 205 horsepower and 156 lb-ft. of torque. They're not massive increases, true – previously, you got 200 HP and 151 lb-ft. – but they're welcome all the same in a lightweight, agile car.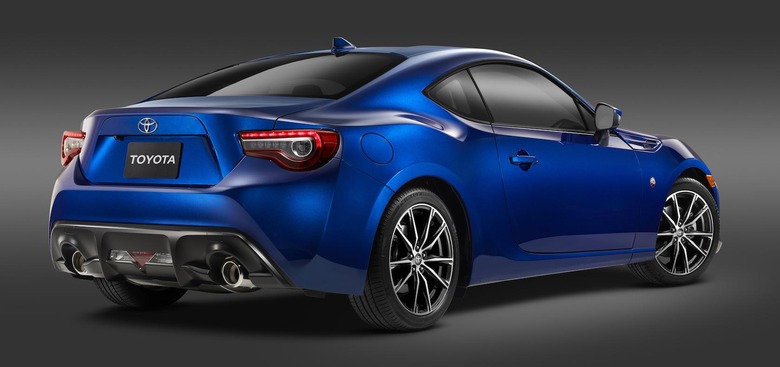 Toyota will be building on that with revised tuning for the shocks, along with a spring rate change. Meanwhile, manual buyers – and, really, if you're getting a Toyota 86 you should be going for the 6-speed manual transmission – get Hill Start Assist Control (HAC), which promises to stop the car from rolling back when on an incline.
As for styling, that's been polished up too. At the front, there's a larger center intake and reworked LED headlamps and turn signals. The bumper has been tweaked, too.
At the rear, meanwhile, there are now LED tail lamps, and the bumper there has been redesigned. Lots of little "86" logos have found there way in as well, both into front fender badges and inside the front lamps.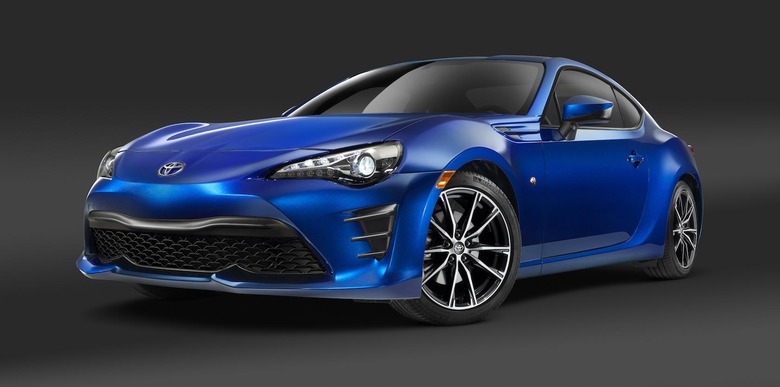 New design alloys arrive for the 2017 car, while on the inside the instrument panel surround and door trim materials are new and should feel a little more high-end than the old materials. The seats are retrimmed, and get silver contrast stitching, while the wheel is changed and now has integrated audio controls and, of course, an "86" logo.
Toyota is yet to confirm what – if any – change in pricing there'll be as it embraces the 86 into its stable; that, we'll find out closer to launch, with the 2017 86 headed to forecourts this fall.
The redesigned car will be shown off at the New York International Auto Show 2016 next week, and joined by the C-HR Concept. That, notably, escaped Scion's fate and will also be joining Toyota's line-up as a compact crossover.
Final design and specifications for the production version of the C-HR will be shown later this year.