Samsung Galaxy S II hits 10 MILLION in global sales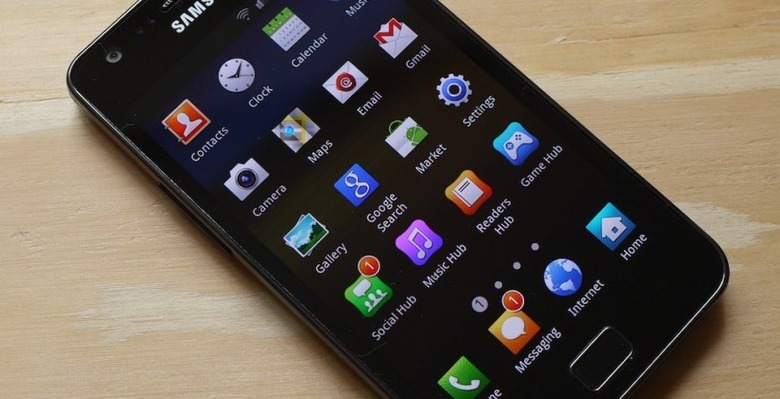 Android's greatest selling device in its short history, the Samsung Galaxy S, is gaining a rather high-powered second generation sibling – the Samsung Galaxy S II has officially reached 10 million in global sales. Model: GT-I9100, aka the original version of this device, is the one we're speaking about, the rest that are being released here in the United States aren't even counted yet! Can you imagine the sales once the rest of the versions are released? Have a look at Chris Davies original review of this device and you'll see exactly why this is one of the most popular smartphones on earth right at this moment in history.
The Galaxy S II is what Samsung calls its flagship device today, a tiny 8.49 mm (still the thinnest smartphone on earth with a dual-core processor), a ultra bright and sharp Super AMOLED Plus display, and the newest version of Samsung's operating system user interface, TouchWiz – deliciousness. Of course there's also the massive following in the hacker and developer community, your possibilities basically endless as far as ROMs and mods go, Samsung Galaxy S II one of the current torches lighting the way for Android for weeks and weeks now.
The 10 million global channel sales has doubled from five million in just eight weeks. Samsung's Mobile Communications Business President JK Shin notes the following:
"Since its launch in late April 2011, the GALAXY S II has seen continued sales success, demonstrating Samsung's industry-leading capabilities in – and commitment to – the smartphone market. In just five months the GALAXY S II has seen tremendous growth, reflecting its tremendous popularity with customers around the world, who in selecting the GALAXY S II as their device of choice have driven the device's strong market position globally." – Shin
We've got the rest of the models flowing in like wine here on SlashGear, with the version titled Epic 4G Touch already reviewed and the Galaxy S II for AT&T well on its way. Can't wait!