Samsung Galaxy S II Hands-on [AT&T]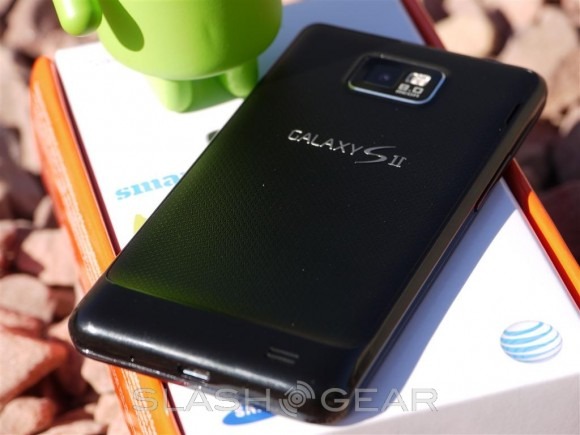 Well folks, today I've just received an awesome Android smartphone thanks to Samsung. This being the Galaxy S II for AT&T I'm a little excited that these are finally here in the US. I've gone ahead and snapped a few pictures for all you hopeful readers planning to pick one up. What lies below is our quick hands-on video as well as a few lovely photos of the AT&T flavored SGSII. We've seen plenty of the Galaxy S II already, but this is the closest to the original (international model) here in the US as the others have a larger display. More details can be seen below.
While I mention most of it during the hands-on video below lets go over the specs just to make sure. This beast is one of the fastest phones around rocking a 1.2 GHz dual-core Samsung Exynos processor, 1GB of RAM, and 16GB internal storage — and then we can't forget that amazing screen. Running with a 4.3" AMOLED display just like most Samsung phones it is bright, vivid, and has extremely good colors and contrast. Extremely lightweight and thin was the goal and Samsung delivered. With a slight hump down below on bottom the rest is as plush as it gets. We have an 8MP camera on the rear with flash, and a 2MP shooter around front for video chatting and more. Check out my video!
AT&T Samsung Galaxy S II hands-on and unboxing
[vms 04239c9635426f35c952]
What makes the AT&T Galaxy S II different from the others is both the Epic 4G Touch (already released) and the upcoming T-Mobile Hercules versions have a larger 4.52" display. The AT&T model, like its international cousin, only has a 4.3" screen although the difference is quite small. Everything else remains just about the same for this beautiful collection of aluminum, plastic, and glass. With four capacitive touch buttons on the bottom and a nice sleek frame this phone both looks and feels nice. You all probably already knew that though right?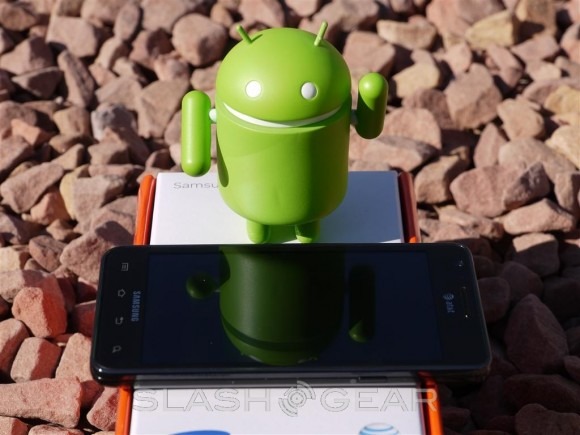 This phone has been a long time coming and now it's finally here I'm not quite sure what to do with it. Totally joking there because we'll be tossing this bad boy through the trenches that is a guarantee. I'll be running plenty of benchmarks and speedtests, and comparison tests with something like the 1.2 GHz Sensation 4G for an idea although I'm pretty sure we already know who wins.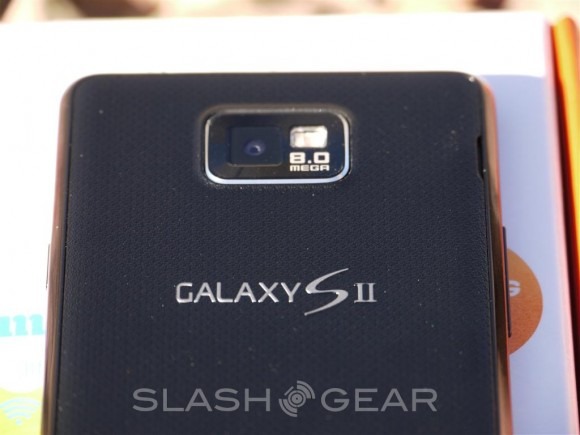 Obviously we've seen Samsung's AMOLED dislay before but the Super AMOLED Plus that comes with the Galaxy S II is simply stunning. Between the brilliant display, fast and extremely fluid performance of the dual-core processor, and the overall sleek and thin design I can tell you from my initial hands-on I'm going to love this phone. The Sensation 4G is my daily driver but we'll see who wins that battle in my full review coming in the next few days. Feel free to drop any suggestions or questions in the comment section below and I'll be sure to keep them in mind while conducting my full in-depth review.
Now look over the photos below and imagine if you'd like to buy this phone. It will be available from AT&T starting October 2nd, for only $199.
(trust me I was careful)