Samsung's Star Wars robo-vacs use the (suction) Force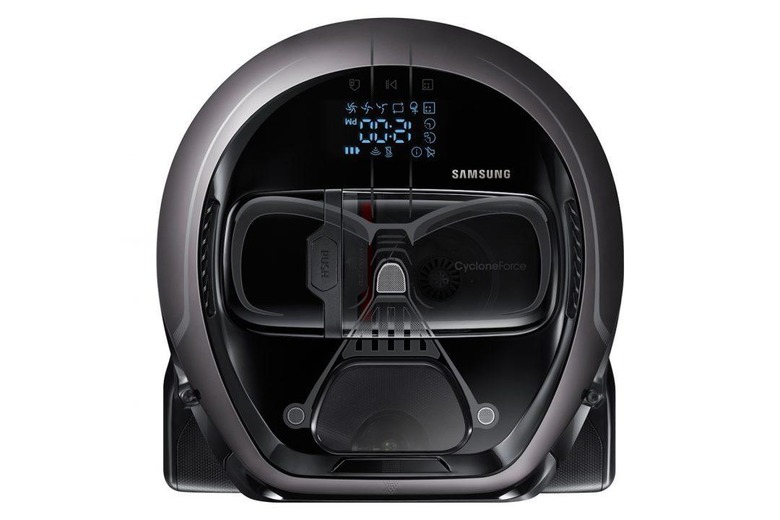 Star Wars: The Last Jedi mania is upon us, and if you haven't watched the new trailer and bought your limited-edition R2-Q5 droid, maybe you could start by cleaning up. Samsung has unveiled a pair of new Star Wars limited edition robot vacuums, based on its POWERbot. The new Samsung VR7000 comes in two finishes, both with a Star Wars theme.
One gets a Darth Vader makeover – his heavy breathing finally serves a purpose, sucking up the cat hair from your floor – while the other resembles a Stormtrooper. They're not just decals, either. Samsung says it has specially molded the new bodies for more movie accuracy. Well, assuming the characters in the movies were autonomously-roaming severed heads.
Both VR7000 Star Wars limited edition models have their donor vacuum's core features. That means 10 watt motors, Samsung's "CycloneForce" technology, and "Edge Clean Master" for better cleaning near your skirting boards. Visionary Mapping Plus promises self-mapping tech to remember rooms and figure out the swiftest cleaning routine. Samsung claims its robe-vac's sensors are precise enough to spot objects as small as 10mm and avoid inadvertently sucking them up.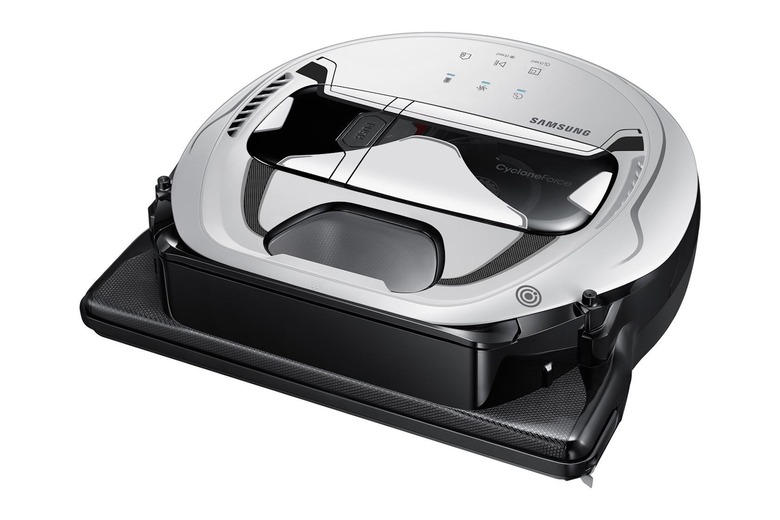 As in the movies, there's a power hierarchy to the vacuums, too. The Darth Vader VR7000 is the only model of the pair that has WiFi connectivity, for instance. It also comes with a remote control.
The POWERbot itself was launched back in December 2016. Designed to be extra low, so as to squeeze under furniture like sofas and coffee tables, it supports Amazon Alexa remote control among other things. Samsung also claims it will auto-adjust its suction levels to suit the floor type, which should also have a knock-on impact on battery life. That's said to be around sixty minutes of use.
Both have various sound effects from the Star Wars films, like Vader's classic breathing noise on powering up. The company says it worked closely with "super fans" when figuring out what the pair should look like and how they should differentiate from the regular robots.
Pre-orders of both models kicks off today. The Stormtrooper PowerBot is priced at $699, while the Darth Vader PowerBot is $799.