Samsung's self-driving cars let loose onto public roads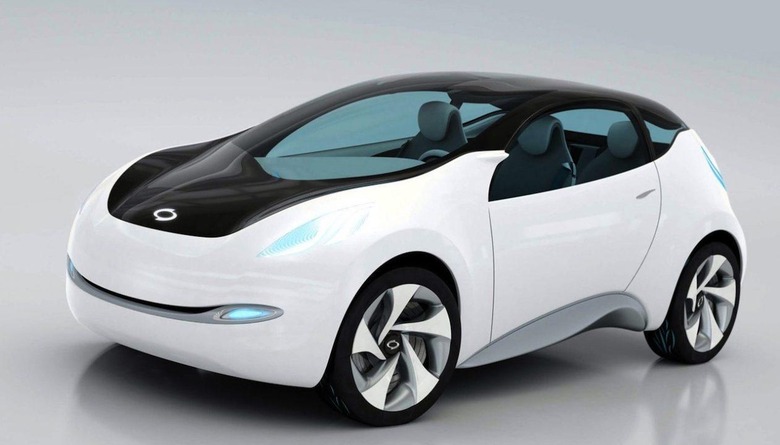 Samsung's self-driving cars are headed to public roads, though the autonomous vehicles will initially only be tested in South Korea. The company announced it was weighing into the driverless vehicle business back in 2015, though its strategy is more about components than a whole vehicle. Don't expect the "Samsung Galaxy Car", but at the same time don't be surprised if the next vehicle you buy has some Samsung components inside.
That's because Samsung's goal was to position its automotive business more as a supplier than as an end-product. The company certainly has some track record there, after all. It may be Apple's arch rival in phones but its memory is a cornerstone of the iPhone; it manufacturers both its own processors and makes the Snapdragon 835 for Qualcomm; and Samsung Display provides AMOLED and LCD panels for a wide variety of customers.
So, what's getting its first taste of public highways is Samsung's autonomous add-ons and components. The South Korean Ministry of Land, Infrastructure and Transport has given permission to the company to begin real-world trials of prototype cars, as part of a push within the country to cut the barriers to such experimentation. For instance, recent changes in regulations reduced the amount of human supervision self-driving vehicles needed to have, and now only one person needs to be onboard while the AI is in control.
The donor vehicle – which according to The Korea Herald is a Hyundai of unspecified model; the automaker actually already has its own self-driving test cars which have been trialled in both South Korea and the US – has been outfitted with a new selection of cameras and other sensors. Samsung's goal is to create both sensors and processors for automakers and others to use; however, it's also working on the software self-driving cars require. That includes both artificial intelligence and deep-learning algorithms.
It's the "brain" of the car that gives autonomous vehicle developers the most headaches. While increasingly accurate sensors are already available – including vision-based cameras, radar, and laser-scanning LIDAR – actually taking the data they provide and figuring out what the unpredictable traffic, pedestrians, and other road users around the car might do next is still a significant challenge. Factor in arduous weather conditions, and you have a perfect storm of potential pitfalls.
NOW READ: Testing Hyundai's self-driving car prototype
Many of the established automakers are working on their own autonomous projects already, in addition to traditional parts manufacturers such as Bosch. Only last month, indeed, Bosch – which is the largest single supplier of automotive components – announced a deal with Mercedes-Benz parent Daimler to work on self-driving technologies together. Roadmaps in some cases are aggressive, with claims that it'll be 2020 when we first see driverless vehicles rolled out commercially in some form.
Nonetheless, if Samsung can claw a little of the sensor business for itself, in addition to providing chipsets and embedded platforms that could run either its own car software or that of the automakers themselves, it could become a hugely lucrative side channel for the firm. While the Galaxy S8 has proved to be a strong seller, the dramatic collapse of the Galaxy Note 7 has highlighted the dangers of relying too greatly on any one product or segment. With significant overlaps in the needs of both smartphones and autonomous car components, however – including computational vision, power-efficient processing, and high-speed connectivity – Samsung could have an advantage that rivals do not.