Galaxy S8 out-pre-sells its predecessor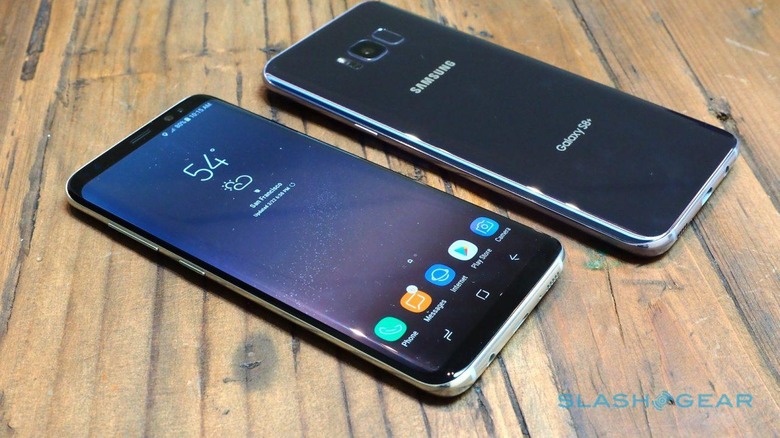 If there was any worry that the issues surrounding the Galaxy Note 7 would hurt Galaxy S8 sales, it can probably be laid to rest. Samsung delivered an update on Galaxy S8 pre-order numbers today, and though we don't get a specific number, we do get a general idea of how well Samsung's latest flagship did before launching last week. In short, it did very well.
In a statement today, Samsung Electronics America president and COO Tim Baxter said that pre-orders for the Galaxy S8 and S8+ ended up exceeding those of the Galaxy S7 by "more than 30 percent." The Galaxy S7 is one of Samsung's most successful handsets, so that's no small achievement. Here is Baxter's statement in full:
We are delighted to see the response to the Galaxy S8 and S8+. At Samsung, we believe it is a privilege to make groundbreaking products that are enjoyed by millions, and have recommitted ourselves to innovate, not only with new products and services, but also in process. The Galaxy S8 and S8+ are a result of that recommitment and the market has responded – with a more than 30 percent year-over-year growth in pre-orders versus the record pre-orders we had with Galaxy S7, making it our best ever. The response is humbling, energizing and points to a great launch week. We aim to push the boundaries of what's possible in the name of a better, smarter, more exciting experience for our consumers
READ MORE: Galaxy S8 reviewWhile it's possible that some were hesitant to buy another Samsung handset after the Galaxy Note 3, this significant rise in pre-orders suggests the opposite. Instead of pushing people away from Samsung, the failure of the Galaxy Note 7 could be contributing to the Galaxy S8's pre-order numbers, as people who were left without a phone have been waiting for the next Samsung flagship.
So far, reviews of the Galaxy S8 seem to be generally positive, setting Samsung up for another success assuming technical issues don't rear their ugly head again. It's unknown if Galaxy S8 pre-orders beat the Galaxy S7 by 30% worldwide or just in the US, but considering this statement is coming from the head of Samsung America, it's probably the latter. Were you one of the people who helped the Galaxy S8 meet this impressive milestone? Head down to the comments section at let us know!