Samsung's 7-Inch Super AMOLED Gets Galaxy Tab Style Outing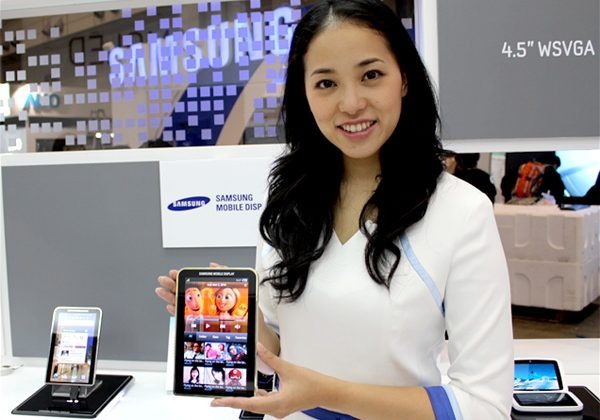 As promised, Samsung Display brought along their new 7-inch Super AMOLED panel to FPD International in Japan this week, and they slotted it inside a Galaxy Tab style prototype as well. Although initially tipped at WXVGA 1200 x 600 resolution, according to Samsung's press release the display actually runs at the same WSVGA 1024 x 600 as the existing LCD TFT screen in the first-gen Galaxy Tab.
Samsung Display didn't have an estimate on when the new Super AMOLED might be available, though previous reports have suggested mid-2011. While it seems the new panel won't add any extra pixels to the second-generation Galaxy Tab, it should be brighter and have more saturated colors, as well as hopefully allowing a little extra battery life.
We do wonder whether Samsung is shooting itself in the foot by demonstrating the new display in such an obvious form-factor, however, with the Galaxy Tab only just going on sale in North America this month. Showing potential customers – who might already be wary about early adopting in the tablet segment – the replacement model seems slightly short-sighted.
[via OLED-Display]